Arthur C Clarke Award Winner 2015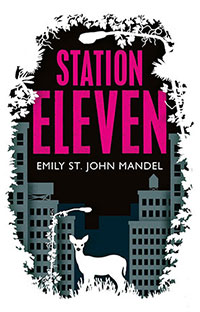 This years Arthur C Clarke award had an impressive shortlist — Dave Hutchinson's incredible vision of a fractured future Europe In Autumn, Claire North's time travel escapade The First Fifteen Lives Of Harry August, M.R. Carey's haunting thriller The Girl with all the gifts. Michel Faber's science fiction Christianity voyage Book of strange new things and coming of age drama Memory Of Water by Emmi Itäranta.
Each one a gem, each very different and each deserving of the award for reasons different as the books themselves. The winner though was the novel picked out by George RR Martin who nominated it for a Hugo and said of it:
Deeply melancholy, but beautifully written, and wonderfully elegiac . . . A book that I will long remember, and return to.
While Ann Patchett commented:
..so compelling, so fearlessly imagined, that I wouldn't have put it down for anything.
It is of course the post-apocalyptic wonder Station Eleven by Emily St John Mandel, published by Penguin Random.
Andrew M Butler, chair of the Arthur C Clarke Award judges said:
While many post-apocalypse novels focus on the survival of humanity, Station Eleven focuses instead on the survival of our culture, with the novel becoming an elegy for the hyper-globalised present.
SFBook would like to pass on a big congratulations to Emily on a well deserved win.