News for September 2008
Article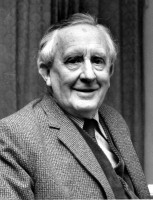 The J.R.R. Tolkien estate and HarperCollins, current publishers of JRR Tolkiens works, have been refused the right to seek punitive damages in their lawsuit against New Line Cinema for failure to pay royalties for the film versions of The Lord of the Rings.
Tolkiens estate claimed that New Line Cinema breached the agreement and commited fraud by diverting money from the 6 billion the films have generated worldwide for false expenses, including advertising expenditure to AOL for advertising and also money to build production offices and facilities in New Zealand that were then used for other projects, so as to reduce net profits and pay out less in royalties.
Tolki...
Article
Author Brian M Thomsen, who was also a consulting editor for Tor Books, has passed away after a sudden heart attack.
Tomsen was a great Science Fiction and Fantasy writer, publishing several fantasy novels including the Forgotten Realms series novels Once around the Realms, Realms of Magic, Realms of the Arcane and The Mage in the Iron Mask. He was also a great writer of short stories and an editor of many Anthologies.
He also wrote non fiction with his most recent book being Oval Office Occult: A Book of White House Weirdness which is a collection of true stories about US Presidents and their encounters with Occult phenomena.
He was nominated for a Hugo Award and had also served as a World Fantasy Award Judge.
...
The surest sign that intelligent life exists elsewhere in the universe is that none of it has tried to contact us.
Book of the month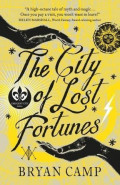 The City of Lost Fortunes by Bryan Camp
A Message from SFBook
SFBook is entirely funded by Ant including hosting, development and any other costs.
If you enjoy the site please consider a small donation towards the cost of the upkeep and development of SFBook.