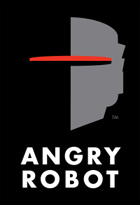 Those young, bright and yet still Angry Robot's have a number of nominations in this years World Fantasy Awards - due to be presented at the World Fantasy Convention in October of this year.
The Arthur C Clarke award winning novel Zoo City by Lauren Beukes is shortlisted for best novel while the artist who penned the US...
Book of the month award for July 2011 goes to John Scalzi's military science fiction novel Old Man's War.
The debut novel of this talented author, Old Man's War is an incredibly rich and rewarding tale of life as a genetically re-engineered human fighting for humanities survival against a host of alien creatures.
...