News for July 2011
Article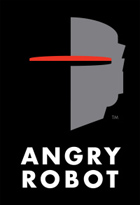 Those young, bright and yet still Angry Robot's have a number of nominations in this years World Fantasy Awards - due to be presented at the World Fantasy Convention in October of this year.
The Arthur C Clarke award winning novel Zoo City by Lauren Beukes is shortlisted for best novel while the artist who penned the US cover of said book (John Picacio)  is nominated for Best Artist. Vincent Chong who created the artwork for the Matt Richter series and the upcoming Darkness Falling cover is also nominated for the same award.
As if that wasn't sufficient to stroke those mechanical ego's, Lavie Tidhar is nominated...
Article
Book of the month award for July 2011 goes to John Scalzi's military science fiction novel Old Man's War.
The debut novel of this talented author, Old Man's War is an incredibly rich and rewarding tale of life as a genetically re-engineered human fighting for humanities survival against a host of alien creatures.
It's a highly entertaining read that should appeal to any fan of science fiction.
...
Any sufficiently advanced technology is indistinguishable from magic
Book of the month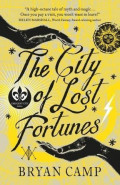 The City of Lost Fortunes by Bryan Camp
A Message from SFBook
SFBook is entirely funded by Ant including hosting, development and any other costs.
If you enjoy the site please consider a small donation towards the cost of the upkeep and development of SFBook.