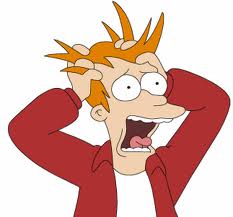 ??Is the World about to End?
There has been a story sweeping across America that claims that the recent BP Gulf disaster could have triggered a mass extinction event on a scale the world hasn't seen in 251 million years.
Around that time there was a mass extinction event, killing of 96% of all...
We would like all our valuable readers to know that Science Fiction and Fantasy has now merged with the established and most excellent website sfbook. Don't worry though, the website is still owned and run by the same person but we now have a nice short web address and will eventually merge the excellent content created by the previous owner of sfbook.
Science Fiction and Fantasy's new domain name is http://sfbook.com.
You...
Today is the 71st Anniversary of that magical tale The Wizard of Oz, and scott stanford has recently released his version of this classic tale.
The Darker Side of Oz is a deeper, more character driven and very dark interpretation of Baum's work and describes a more...
Science without religion is lame; religion without science is blind.
Those generous people over at channel 4 have created a free science fiction adventure game you can play online. Set in the year 2027, Britain is controlled by a Nanny State and curfews are in force throughout the country and civil liberties are ignored.
There are...