News for September 2015
Article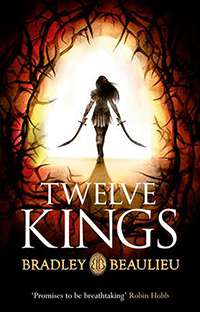 To celebrate the release of the quite excellent Twelve Kings, (click the link to see our review) we've been lucky enough to be provided with an extract of the novel and an introduction by the author.
Throughout the book, I have several other characters interspersed with those of Çeda, the story's main character. One of those point-of-view characters is King Ihsan, known as the Honey-tongued King. This excerpt contains Ihsan's first appearance in the novel. I chose it because it sets the tone for the Kings, shows that the Kings are not all the same, and that Ihsan in particular may have more plans than the rest of the Kings ...
Article
Gollancz paperback of the Month for September is Richard Morgan's The Dark Defiles, conclusion to the incredible series A land fit for Heroes.
Following on from The Steel Remains and The Cold Commands, The Dark Defiles is epic fantasy in every sense of the word. A fitting conclusion to one of the great "dark" fantasy series of the 21st Century, absolutely not to be missed. Perfect for anyone looking for fantasy with a hard-edge.
Joe Abercrombie praised the series:
Bold, brutal and making no compromises — Morgan doesn't so much twist the clichés of fantasy as take an axe to them.
...
Wonder has no opposite; it springs up already doubled in itself, compounded of dread and desire at once, attraction and recoil, producing a thrill, the shudder of pleasure and fear.
Book of the month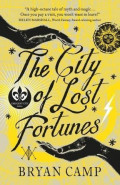 The City of Lost Fortunes by Bryan Camp
A Message from SFBook
SFBook is entirely funded by Ant including hosting, development and any other costs.
If you enjoy the site please consider a small donation towards the cost of the upkeep and development of SFBook.