News for June 2012
Article

The winners of the Locus Awards for 2012 were announced over the weekend over in Seattle at the Locus Awards Weekend.
The Winners include China Miéville for Embassytown, George R.R. Martin for A Dance with Dragons and Neil Gaiman for his short story "The Case of Death and Honey".
You can see full coverage of the event in the August edition of the Locus magazine but for now here is a list of those winners along with those short-listed titles.
Science Fiction Novel Embassytown - China Miéville Leviathan Wakes - James S. A. Corey 11/22/63 - Stephen King Rule 34 - Charles Stros...
Article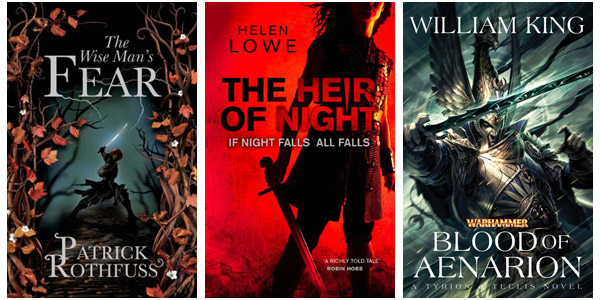 The winners of the 3 David Gemmell Awards were announced over the weekend, presented in a ceremony held at London's Magic Circle headquarters.
Patrick Rothfuss wins the Legend Award for "best novel" with The Wiseman's Fear. Helen Lowe gets the Morningstar award for "best debut" with Heir of Night and the Black Library artist Raymond Swanland walks away with the Ravenheart award for "best cover", given for the quite brilliant cover art on Blood of Aenarion.
Not only did we vote for Patrick's novel we also reviewed The Heir of Night for the Morningstar competition, expect to see the...
Article
This months book of the month goes to Mike Shevdon's urban fantasy novel Strangeness and Charm, the third in the Courts of the Feyre series.
The previous book in the series went on to win the SFBook of the Year as voted for by the readers of this site and Strangeness and Charm is just as good. One of it's greatest strengths in the accessability, managing to entertain just about every type of reader with an easy, disarming style and rich narrative.
If you haven't read Sixty One Nails, The Road to Bedlam or Strangeness and Charm then you are missing out one someth...
I love deadlines. I like the whooshing sound they make as they fly by.
Book of the month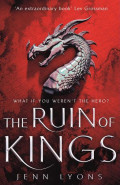 The Ruin of Kings by Jenn Lyons
A Message from SFBook
SFBook is entirely funded by Ant including hosting, development and any other costs.
If you enjoy the site please consider a small donation towards the cost of the upkeep and development of SFBook.