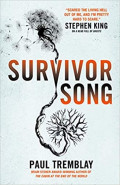 Releasing a book about a pandemic during the middle of a real pandemic is a bold move but one that Paul Tremblay as taken. Although there are some parallels between what is happening in the world today and those within the pages of Survivor Song, they are...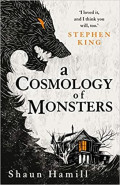 H P Lovecraft's shadow casts a long one over the horror genre. He developed new types of horrors that reverberate today; psychological and body horror are just two. What has changed is the way that people perceive horror. Whilst once upon a time...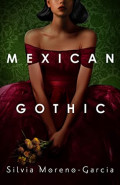 The gothic novel should always have on the cover the image of a women with a ripped and flowing dress running away in terror from an imposing stately house. This is not the cover that Silvia Moreno-Garcia chose for Mexican Gothic, but it could so easily have been. The...
Facts do not cease to exist because they are ignored.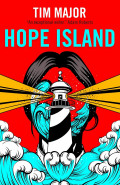 Kids love them or fear them. It may seem a little odd to be scared of infants, but if anyone else screamed at you with a psychopathic rage you would probably take a step back. On their own they can be manageable, but in a group, they...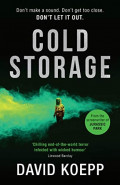 We are only one mutation away from an organism that could wipe out humans. Sound all dystopian and farfetched? This is what I was reading in the paper this very morning as super bugs are becoming increasingly prevalent and our conventional medicines are having no effect. David Koepp is an...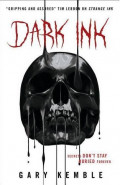 People have power over on another. Someone who is charismatic may be able to manipulate others to do their bidding even against their own best interests. The opposite sex can also have power. What would you do to be with the partner you love/lust for? Mistress Hel is a Dominatrix...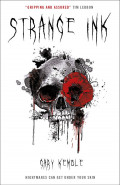 Getting a few tattoo can be a thrill. It is going to hurt, but for many that is part of the joy. Think for a moment about that poor sap who wakes up after a heavy drinking session with a new tat. Not only did they miss out on the anticipation, they also probably have no idea what they got....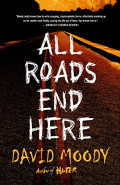 David Moody has been writing his Hater series (which has been optioned for a film by Universal Studios) since 2006, originally with the books Hater, Dog Blood and Them or Us. Then in 2017 he started from the beginning of the story again but from a totally different perspective with One of...
Facts do not cease to exist because they are ignored.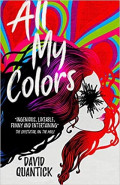 There is no such thing as déjà vu, it is just your mind failing to process things properly. Even so, one day I was reading a book and was struck with a fearful sense of déjà vu. I could almost see what was going to happen next, it was unsettling. Was this a...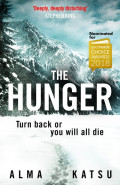 The hardback version of The Hunger was originally launched last year and it drew some critical acclaim from authors including Sarah Pinborough and Joanne Harris. Both the Observer and the Guardian loved it. Stephen King said of it:
Deeply, deeply disturbing, hard to put down, not...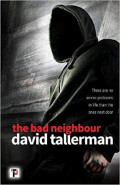 Ollie Clay is a supply teacher who inherits fifty thousand pounds and spends it on a house. It turns out the house is next door to a neo Nazi called Chas Walker. Walker's anti-social behaviour contributes to Clay's life spiralling downhill, until he tries to take matters into his own...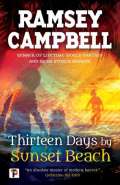 Ramsey Campbell has won countless awards over the years and many of his stories are considered classics in the field of horror. S. T. Joshi has stated that "future generations will regard him as the leading horror writer of our generation, every bit the equal of Lovecraft or...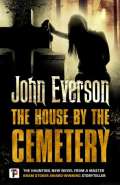 There seems to be a rise in a new form of entertainment these last few years, that of the live action experience. While "escape rooms" seem to the most prevelant, there is also a niche for those who would prefer to be scared rather than think about puzzles.
The House by the Cemetery is...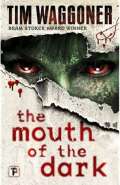 The very nature of horror means that it should not always be a pleasant read. You should be unsettled, scared and perhaps even disgusted at times, but a balance must be struck. If an author is failing to get genuine scares into their book they may resort to cheap tricks such as writing things so...
Horror - also known as Horror fantasy - is a genre of literature that is intended to induce fear, terror or horror in it's readers.

Horror can be be fantastic, supernatural or simply fictional in nature and is considered to be a genre that has existed in some form for hundreds of years. As with any genre there is always some ambiguity as to what constitutes horror and there does seem to be a modern predilection for a greater degree of dark fantasy and speculative fiction rather than the classic definition of Horror, however there are still some authors producing some top rate novels within the genre.

Here you can see reviews of the latest new horror books along with some of the best classics of the genre.