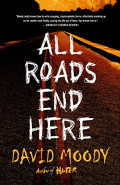 David Moody has been writing his Hater series (which has been optioned for a film by Universal Studios) since 2006, originally with the books Hater, Dog Blood and Them or Us. Then in 2017 he started from the beginning of the story again but from a totally different perspective with One of...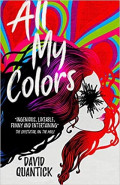 There is no such thing as déjà vu, it is just your mind failing to process things properly. Even so, one day I was reading a book and was struck with a fearful sense of déjà vu. I could almost see what was going to happen next, it was unsettling. Was this a...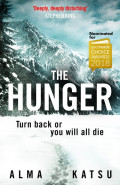 The hardback version of The Hunger was originally launched last year and it drew some critical acclaim from authors including Sarah Pinborough and Joanne Harris. Both the Observer and the Guardian loved it. Stephen King said of it:
Deeply, deeply disturbing, hard to put down, not...
The trouble with having an open mind, of course, is that people will insist on coming along and trying to put things in it.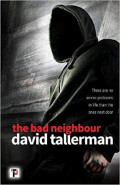 Ollie Clay is a supply teacher who inherits fifty thousand pounds and spends it on a house. It turns out the house is next door to a neo Nazi called Chas Walker. Walker's anti-social behaviour contributes to Clay's life spiralling downhill, until he tries to take matters into his own...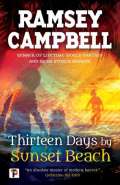 Ramsey Campbell has won countless awards over the years and many of his stories are considered classics in the field of horror. S. T. Joshi has stated that "future generations will regard him as the leading horror writer of our generation, every bit the equal of Lovecraft or...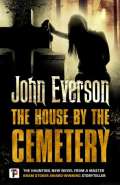 There seems to be a rise in a new form of entertainment these last few years, that of the live action experience. While "escape rooms" seem to the most prevelant, there is also a niche for those who would prefer to be scared rather than think about puzzles.
The House by the Cemetery is...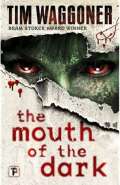 The very nature of horror means that it should not always be a pleasant read. You should be unsettled, scared and perhaps even disgusted at times, but a balance must be struck. If an author is failing to get genuine scares into their book they may resort to cheap tricks such as writing things so...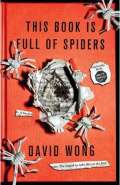 Spiders seem to tap into a primeval fear inside humans. Perhaps in the days of cavemen there were 20 foot spiders that ate those that travelled at night? What I do know is that the average domestic spider in the UK is unlikely to spring off the wall and eat through your skull. This set of events...
The trouble with having an open mind, of course, is that people will insist on coming along and trying to put things in it.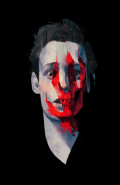 The Folio Book of Horror Stories is a new anthology, collecting some of the finest stories of the macabre written over the last two hundred years or so. The collection is edited and introduced by the award winning, legendary author and critic Ramsey Campbell, who has thoughtfully provided an...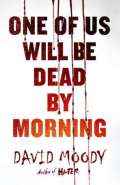 One of us will be dead by morning. Fifteen people trapped on Skek, a small, barren island in the middle of the North Sea between the coasts of Denmark and the UK. Skek is the home of the extreme sports company Hazelton Adventure Experiences, who specialise in corporate team building in an...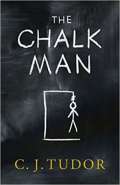 I picked up The Chalk Man purely as a result of Stephen King recommending it on twitter after he said If you like my stuff, you'll like this. He isn't wrong. While it has a voice all it's own, The Chalk Man is a perfect accompliment to Kings' work.
It begins in 1986,...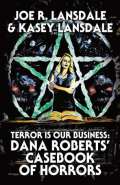 Joe R Lansdale, a prolific writer, has written in a variety of genres from westerns to graphic novels and horror stories. He's won ten Bram Stoker awards, the Edgar award, the American Horror award and the British fantasy award. Apart from his horror stories he is perhaps best known for...
Horror - also known as Horror fantasy - is a genre of literature that is intended to induce fear, terror or horror in it's readers.

Horror can be be fantastic, supernatural or simply fictional in nature and is considered to be a genre that has existed in some form for hundreds of years. As with any genre there is always some ambiguity as to what constitutes horror and there does seem to be a modern predilection for a greater degree of dark fantasy and speculative fiction rather than the classic definition of Horror, however there are still some authors producing some top rate novels within the genre.

Here you can see reviews of the latest new horror books along with some of the best classics of the genre.