The mind is a powerful tool. It can make a person do spectacular things but can also be their undoing. A trauma earlier in life can impact your day to day living. Perhaps talking to someone would help, be it a friend or a professional? Neviah is a counsellor who has a unique way of unpicking...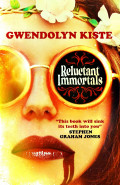 Classic stories leaving copyright has been a boon to modern authors who are suddenly able to play with much loved characters as they wish. The mash up is not unusual when two contemporary characters suddenly meet, but often these books are set at the same time as the original text. What would...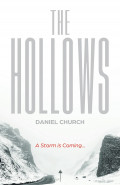 Humans fear the dark and we fear the cold. There is good reason for this. In our modern world we can wrap up warm in a synthetic coat and take along a torch that can be seen from space, but that was not always true. The dark used to mean the unknown. Animals or something else preying on you. The...
I wanted to change the world. But I have found that the only thing one can be sure of changing is oneself.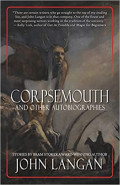 The latest collection by John Langan assembles eleven stories (but considering their lengths I'd rather call them novelettes or, in some instances, novellas), ten of which previously appeared in various anthologies.
The overall impression I've got from the book confirms my...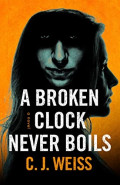 Horror is a wonderful genre full of fear, but it does not often scare me. I am not afraid of monsters that go bump in the night because I am a rational human being who knows they don't exist. However, some horror does get to me; anything that threatens children or based on real life...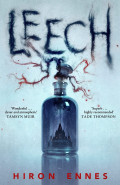 We have all come to loath the Flu virus and its even worse cousin, but how are we as humans to prevent the spread of life? It will find a way. For mammals it is making babies, for a virus it is infiltrating a host and multiplying, then moving onto the next host. The virus does not care that...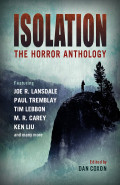 Placing a restriction on yourself should not be a freeing experience, but the opposite can be true, especially in the arts. Making films under strict rules can lead to innovation as film makers struggle to achieve their vision under restraints. Creating an anthology about one subject matter...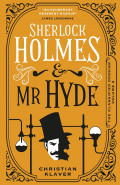 Sherlock Holmes is such an iconic figure that it is easy to believe that he was real. A great detective walking the streets of Late Victorian London solving crimes that conventional police could not hope to solve. But he was not real, neither was Watson and they are both out of copyright which...
I wanted to change the world. But I have found that the only thing one can be sure of changing is oneself.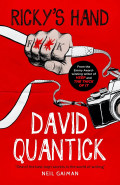 I love science fiction, but it can sometimes be hard to relate to the characters if they are flying spaceships in far off galaxies. Sometimes it is nice to read something a little closer to home, bizarre things happening to normal people. David Quantick's Ricky's Hand is a twisted...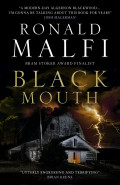 A group of adults tormented by their past when a carnival worker changed their lives forever. Sound familiar? No not It, but Ronald Malfi's Black Mouth, the author's own take on how the memories of youth haunt the present. This is dark horror with glimpses of the supernatural, but...
It is amazing what can inspire a writer. A little thought worm can drill itself into their head and the only peace to be found is to write the thing out. Ron Capshaw's inspiration for The Stage Mother's Club seems to be the author's fascination with all the failed stage Mums...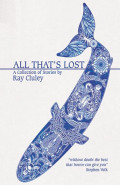 Ray Cluley's second collection (the first one being the critically acclaimed Probably Monsters) assembling seventeen dark short stories previously appeared in various genre magazines confirms the versatile character of this talented author in terms of plots, atmospheres and geographic...
Horror - also known as Horror fantasy - is a genre of literature that is intended to induce fear, terror or horror in it's readers.

Horror can be be fantastic, supernatural or simply fictional in nature and is considered to be a genre that has existed in some form for hundreds of years. As with any genre there is always some ambiguity as to what constitutes horror and there does seem to be a modern predilection for a greater degree of dark fantasy and speculative fiction rather than the classic definition of Horror, however there are still some authors producing some top rate novels within the genre.

Here you can see reviews of the latest new horror books along with some of the best classics of the genre.