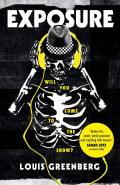 Going to see live theatre can be an exhilarating experience of an excruciating one, both for the same reason. This is live and in front of you. As an audience you are experiencing the magic together, or if things go wrong, the disaster. There is a...
A whole anthology addressing the subject of shapeshifters ( beyond the time honored example of werewolves) is a real challenge because the risk of repetitiveness ia always around the corner and so is the hazard of making suspension of disbelief an unreachable goal.
Editors SD...
Article by Mario Guslandi on
20th November 2021
Read article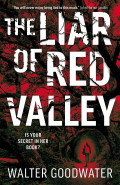 There are many flavours of horror, but one that I prefer is American Gothic. There is something about the Deep South of America that mixes well with horror. It already feels like a foreign and mysterious place to many of us so when you add the notion...
A long time ago a bunch of people reached a general consensus as to what?s real and what?s not and most of us have been going along with it ever since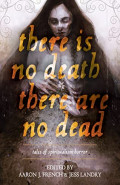 The present book, featuring twenty-four stories ( twenty-three of which are brand new) addresses the subject of the fragile, thin link between life and death and of how the dead are closer to us than we care to believe.
As in every theme anthology, some issues tend to recur - although in...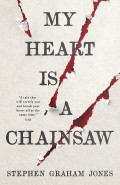 Fans of slasher films will recognise many of the rules that make up the genre. The Final Girl will win the day at the last moment when she realises her own strength. This character will be a bastion of good and innocence, but those around her will not. The rocker, goth, cheerleader, geek –...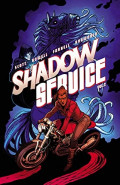 We all have a past. For most of us it is dull. I went to school, Uni and then got a job. It is rare that I have to face off against the hideous undead or talk to the local rat population. Gina Meyers does not have it so easy, and her past is coming back to haunt...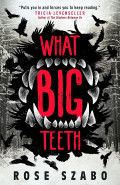 I do enjoy a good gothic novel. A tale about a once impressive house that has fallen into ruin, its location remote, its inhabitants an enigma. The tales are often full of thrills, romance and even a little horror. But what do you do about a gothic house full of horrific creatures? A story that...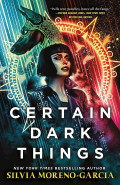 It was not until I browsed my sister's bookshelves that I realised that vampire fiction is its own genre. She is a prolific reader and seems to exclusively read vampire books. I asked her to lend me some and I realised why you can read so many 'similar'...
A long time ago a bunch of people reached a general consensus as to what?s real and what?s not and most of us have been going along with it ever since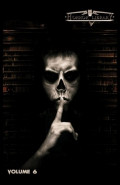 Horror Library is a successful series of horror anthologies which thanks to Dark Moon Books is now finally available in Kindle format.
The latest book in the series is a huge volume assembling twenty-seven tales selected by the new editor Eric J Guignard, who also introduces the...
Article by Mario Guslandi on
6th September 2021
Read article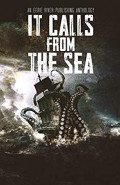 The sea represents a considerable portion of our planet and is involved in many human activities such as commercial trading, fishing, traveling, sport etc. It also played an important role in wartime when battles took place over and under its surface. But the sea and what lies at the bottom of...
It's good to see that we are slowly getting used to living our lives in a pandemic / post-pandemic society. It's a tough time for most people (unless you happen to be a space faring billionaire) but we have vaccines and some promise that with enough people vaccinated, we should at least be able...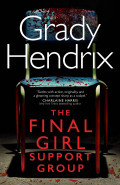 Your love of a movie genre can often depend on your age. The current crop of kids is growing up in a Golden Age of Superhero films, but when I was an impressionable teenager, it was all about the horror films. Halloween, Friday the 13th, A...
Horror - also known as Horror fantasy - is a genre of literature that is intended to induce fear, terror or horror in it's readers.

Horror can be be fantastic, supernatural or simply fictional in nature and is considered to be a genre that has existed in some form for hundreds of years. As with any genre there is always some ambiguity as to what constitutes horror and there does seem to be a modern predilection for a greater degree of dark fantasy and speculative fiction rather than the classic definition of Horror, however there are still some authors producing some top rate novels within the genre.

Here you can see reviews of the latest new horror books along with some of the best classics of the genre.