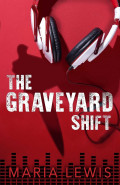 I love listening to the radio, but even I struggle when it gets late at night. Suddenly the airwaves are packed with novelty DJs using all their shtick to 'entertain' the few remaining listeners. It is even worse if you live in London, when the light fades the pirate radios stations...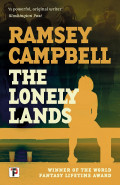 As long as someone remembers a loved one, they are never truly gone. This could be done by visiting their final resting place or a special location that you used to go to together. It could even be a keepsake that reminds you of them. Looking at the object you can almost see their smile or hear...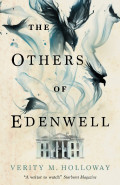 Societies' relationship with death has changed through the ages. With developments in healthcare and longer lifespans the modern world seems to want to forget that death exists, you are dropped into a lonely pit of grief while others continue to live around you. Good health was not always...
I can picture in my mind a world without war, a world without hate. And I can picture us attacking that world, because they'd never expect it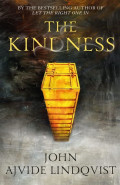 I like to think that the world is built upon small acts of kindness. Whilst nation states and some individuals may be doing their best to destroy the world, the rest of us are just trying to get by. This can be helped with a please or a thank you. If you see someone drop their credit card, you...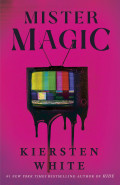 Children's TV shows will always have an evocative place in your memory, especially those half-remembered tales from when you were young. Your cognitive powers had not yet full formed, so your memory of the show comes in snatches like magic. For me it will always be Wizbit. I picture a...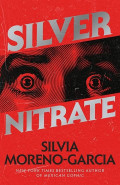 There is something magical about the silver screen. I enjoy watching films at home, but I love going to the cinema. A group of people in a dark room with a large screen and superior sound. I feel like I am immersed in the film, it draws me in, there is a power. But what if that power was real?...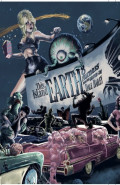 Here's an unusual collection inspired by the heroes of the drive-in, featuring eight novellas suspended between science fiction and horror. The enthusiasm of the author for that type of movie is quite apparent and has produced a bunch of fine fiction finally collected in one volume.
...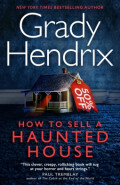 Any house of a decent age is haunted. There are no spectres, but there are ghosts of memories, the people that lived and died there over the years. I grew up in a house that was once a Victorian police station and then a Greengrocers. As I moved out, my parents stayed. When they left, instead of...
I can picture in my mind a world without war, a world without hate. And I can picture us attacking that world, because they'd never expect it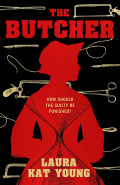 I find sometimes find myself wondering how a dystopian world became so bad. What happened in a society that they thought making children battle to the death was a good idea? Or how a world forced woman to bear children? Sometimes it is better not to know how a society got there, but...
The mind is a powerful tool. It can make a person do spectacular things but can also be their undoing. A trauma earlier in life can impact your day to day living. Perhaps talking to someone would help, be it a friend or a professional? Neviah is a counsellor who has a unique way of unpicking...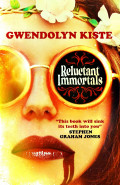 Classic stories leaving copyright has been a boon to modern authors who are suddenly able to play with much loved characters as they wish. The mash up is not unusual when two contemporary characters suddenly meet, but often these books are set at the same time as the original text. What would...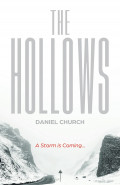 Humans fear the dark and we fear the cold. There is good reason for this. In our modern world we can wrap up warm in a synthetic coat and take along a torch that can be seen from space, but that was not always true. The dark used to mean the unknown. Animals or something else preying on you. The...
Horror - also known as Horror fantasy - is a genre of literature that is intended to induce fear, terror or horror in it's readers.

Horror can be be fantastic, supernatural or simply fictional in nature and is considered to be a genre that has existed in some form for hundreds of years. As with any genre there is always some ambiguity as to what constitutes horror and there does seem to be a modern predilection for a greater degree of dark fantasy and speculative fiction rather than the classic definition of Horror, however there are still some authors producing some top rate novels within the genre.

Here you can see reviews of the latest new horror books along with some of the best classics of the genre.