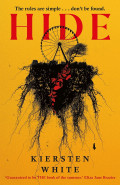 As an adult it is easy to forget how exhilarating hide and seek was when you were a child. That crackling of electricity in your chest as you huddle in a hiding place waiting to get caught. The heightened senses as you hear the footsteps of the seeker drawing closer. The sense of relief as they...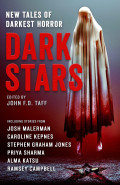 I am a massive genre fan, but I have not always had a good relationship with horror anthologies for the simple reason that they have scared me in the past. The shorter form of horror story can give a jolt to the reader's senses and then disappear, only to live on in freaky flashbacks. From...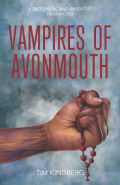 There are seminal books aplenty in genre fiction. These books are giants and other fiction stands on their shoulders to reach greater heights. Bram Stoker's Dracula is one of the biggest influences on the horror genre bringing with it a folklore and character that still resonates today....
old age, like a moth in some fading arras, will gnaw at my memories oversoon, as it gnaws at the memories of all men.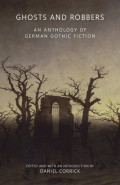 The nineteenth century was the golden age of the Gothic fiction in Germany. The present volume makes available in English for the first time a group of stories originally appeared in German and, with one exception, unknown so far to the English-speaking world.
The exception is represented...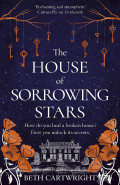 Grief can feel like a weight that you carry with you. The luckiest people will feel the weight get lighter as time moves on, always there, but more bearable over time. In The House of Sorrowing Stars by Beth Cartwright there is a home that captures all the real stories of sorrow in its vast...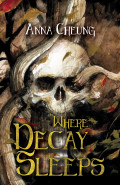 I do not like to think about death much as it makes it seem a little too real for my liking. I am still sticking to the hope that they invent that infinity pill before it is my time. If you are going to explore death, you may as well make it as beautiful as you can, and poetry can have a beauty....
There are places on the planet that are scary enough on their own. You would never find me plunging the depth of the deepest oceans or spending the night in an abandoned greenhouse somewhere in a wild forest. There are dangers aplenty without any monsters, ghoulies or manifestations. Add to this...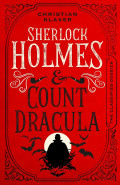 When a beloved intellectual property enters the public domain, it can be a fearful time for fans, what on Earth are all these authors going to do with your beloved characters? In the case of Sherlock Holmes, it has been a magnificent time. Each year the shelves bulge...
old age, like a moth in some fading arras, will gnaw at my memories oversoon, as it gnaws at the memories of all men.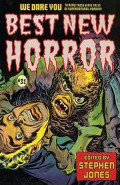 Sadly this will be the final volume of a successful, long lasting series of anthologies compiled by distinguished British editor Stephen Jones. Once again he has collected the "best" short horror stories appeared in collections and genre magazines during the previous year. Actually,...
Article by Mario Guslandi on
22nd December 2021
Read article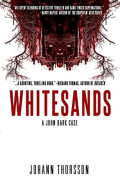 The fictional detective always seems to have some flaw that follows them through life preventing them from being happy or doing their best work. This could be drink, gambling, or drugs. In the case of Johann Thorsson's Detective John Dark it is far worse, a...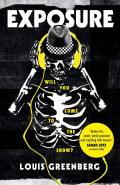 Going to see live theatre can be an exhilarating experience of an excruciating one, both for the same reason. This is live and in front of you. As an audience you are experiencing the magic together, or if things go wrong, the disaster. There is a...
A whole anthology addressing the subject of shapeshifters ( beyond the time honored example of werewolves) is a real challenge because the risk of repetitiveness ia always around the corner and so is the hazard of making suspension of disbelief an unreachable goal.
Editors SD...
Article by Mario Guslandi on
20th November 2021
Read article
Horror - also known as Horror fantasy - is a genre of literature that is intended to induce fear, terror or horror in it's readers.

Horror can be be fantastic, supernatural or simply fictional in nature and is considered to be a genre that has existed in some form for hundreds of years. As with any genre there is always some ambiguity as to what constitutes horror and there does seem to be a modern predilection for a greater degree of dark fantasy and speculative fiction rather than the classic definition of Horror, however there are still some authors producing some top rate novels within the genre.

Here you can see reviews of the latest new horror books along with some of the best classics of the genre.