I live in South Africa, a country known for its capacity for forgiveness and its horrendous murder stats. Every day on the news, women and children go missing and turn up mutilated in forests and rubbish dumps. But this is also the place of Mister Mandela and the Truth and Reconciliation Commission, where apartheid killers cried broken tears with the families of their victims.
Just before writing Malachi, my life led me to a strange...
In September 1963, Jack Kirby and Stan Lee were at the height of their powers: well into their run on the Fantastic Four, they'd also recently launched the Incredible Hulk, Iron Man, and Thor, among others. Their Marvel Universe portrayed the world outside readers' windows, unlike its Distinguished Competition, and it would have been disingenuous to show an America in which civil rights was not a central issue. Whether it was out...
Gene Roddenberry famously pitched Star Trek to NBC executives as "Wagon Train to the stars". He was referencing, of course, the TV series about a group of settlers forging their way westward across 19th-century America. Wagon Train was hugely popular in its time, running for eight seasons between 1957 and 1965, although nowadays it is largely remembered for its role in inspiring a markedly more successful SF franchise.
...
I must have a prodigious amount of mind; it takes me as much as a week sometimes, to make it up
'It's the greatest thing that's happened to us since Maggie took us into the Falklands.' This is the voxpop that sticks in my mind: a Benidorm resident quizzed on Brexit, one of many in the days after the 2019 election and just before our EU membership expired quietly in a corner with barely a whimper. Never mind whether the Falklands was triumph or absurdity nor whether Thatcher was hero or villain. What surprised me...
Let's talk movies… sort of.
Okay, let's actually talk movie deals and taking books to the silver screen. A thing that authors get asked a lot is, "Why don't you make your book into a movie?" Ah, if only it were that easy. There is, of course, a lovely complement contained in that question. The reader is saying, "Hey, I think your book would make a great movie,"...
1999 - SFBook is born
We've been writing book reviews since the last Millennium, before blogging was a thing and before most carried powerful computers around in their pockets. Back in 1999, the internet was quite different to how it looks today. Google was still a baby and most people used the search engines "Alta Vista", "Yahoo" or newcomer "Ask Jeeves". Fast internet was just a dream. Broadband was in it's infancy and not...
No matter what else happens, 2019 sounds like it's going to be a good year for books. While we haven't heard whether George RR Martin or Patrick Rothfuss will actually release their eagerly, long awaited novels, there are plenty of other books to get our teeth into. Some from established legends of the genre such as Alastair Reynolds, Tim Powers, Gregory Benford, Tad Williams, Guy Gavriel Kay, Pat Cadigan, Margaret Atwood (with her long...
SFBook would like to wish everyone a Happy New Year.
2019 looks to be an important year for science fiction. There are some promising stories on the horizon while we are hoping that the science fiction genre should continue to be accepted more broadly. We may even see some work from George R.R. Martin or Patrick Rothfuss, although I wouldn't count on it. There are a few big films coming out - not least with Star Wars Episode 9,...
I must have a prodigious amount of mind; it takes me as much as a week sometimes, to make it up
A new imprint has recently launched with a an impressive line-up of authors and books. Flame Tree Press is a brand new publisher dedicated to finding the best award-winning and original voices. While it might be new, Flame Tree Press consists of experienced industry professionals, led by Nick Wells, the Founder of Flame Tree Publishing and a former MD of HarperCollins Enterprises.
Nick Wells commented:
After 24...

2016 looks set to be a big year for science fiction and fantasy, with some highly promising TV series - from Man in the High Castle to new episodes of Black Mirror, films from another Star Wars to JG Ballard's High Rise (with many in between) and of course lots of lovely books.
Some of the most...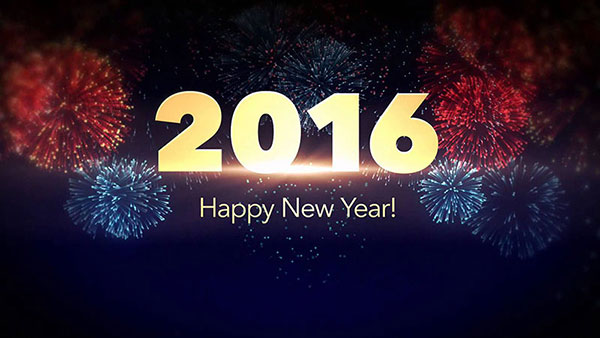 SFBook would like to wish everyone a Happy New Year for 2016.
The last 12 months have been a rewarding one for book readers with a number of stand-out novels from some massively talented and diverse authors, despite attempts by small but vocal groups to bash the genre back into the stone...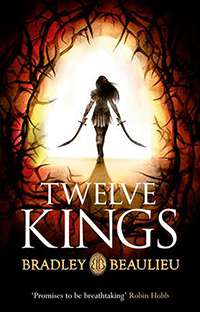 To celebrate the release of the quite excellent Twelve Kings, (click the link to see our review) we've been lucky enough to be provided with an extract of the novel and an introduction by the author.
Throughout the book, I have several other characters interspersed with those of Çeda, the story's main character. One of those...