News for April 2015
Article
This month Gollancz paperback releases include a number of unmissable novels.
Paperback of the month is Peter Higgins Truth and Fear, the superb follow-up to the singular novel Wolfhound Century - SFBook of the year for 2013 and a 21st century classic in the making. Set in an alternative Russia with a vast forest and ancient god-like powers, Truth and Fear continues the story of Wolfhound Century and is everything a follow-up book should be, rich, rewarding and one of the finest novels you could read this year or any other.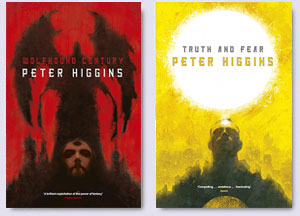 This months...
Article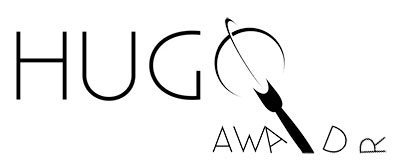 The Hugo awards, often considered to be the most coveted and prestigious award within the SFF genre, has always had a political side — this isn't news and to be fair it would be almost impossible to find an award that isn't influenced in some way by those who organise and of course those who vote. I've always tried to stay away from these politics, as a reader and reviewer they don't interest me in the slightest — except when they (as they sometimes do) result in a majority of deserving works not getting the chance over those that really don't deserve the publicity.
The Hugo's have always been pro-american and much less a worldwide award, even such ...
old age, like a moth in some fading arras, will gnaw at my memories oversoon, as it gnaws at the memories of all men.
Book of the month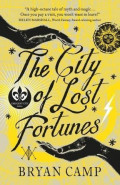 The City of Lost Fortunes by Bryan Camp
A Message from SFBook
SFBook is entirely funded by Ant including hosting, development and any other costs.
If you enjoy the site please consider a small donation towards the cost of the upkeep and development of SFBook.