News for November 2011
Article
Those ever so Angry Robot's have unveiled their latest plans in the continued efforts for world domination with the creation of a brand new Young Adult imprint called Strange Chemistry. This new publishing arm will be run by fellow book reviewer and all round nice egg Amanda Rutter (congratulations Amanda!) and will realease 5 new YA books with a schedule of 1 book per month there-after, beginning in September 2012. There is a great interview with Amanda here, which explains somewhat the ideas behind the new imprint and some of Amanda's ideas - I love ...
Article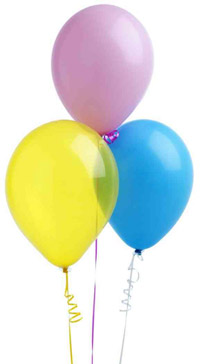 Happy Birthday to us,
Happy Birthday to us,
Happy Birthday SFBook,
Happy Birthday to us!
As you may have just guessed SFBook.com is now 12 years old!, almost a teenager and only a little younger than that behemoth Google.
The website and the internet itself has changed incredibly over the last 12 years, when it was first launched the website was run by the very talented TC and looked very different indeed:
Over the years we have reviewed thousands of books, interviewed authors and strived to offer an insight into the very best novels out there. We always read the full novel before a review and try to gi...
Article
Today marks the launch of Daylight on Iron Mountain, the 2nd volume in David Wingrove's re-imagined Chung Kuo series, an incredible future vision and one which promises to be an absolute epic, unmissable series.
I was lucky enough to be granted an interview with David Wingrove which gives a great insight into the series.
Ant: You originally started writing Chung Kuo way back in the 1980's and many of the ideas presented seem somewhat prophetic, where did you get these ideas from?
David: The original short story, "A Perfect Art" had nothing Chinese about it ...
Creativity is knowing how to hide your sources
Book of the month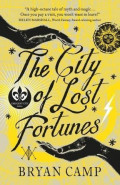 The City of Lost Fortunes by Bryan Camp
A Message from SFBook
SFBook is entirely funded by Ant including hosting, development and any other costs.
If you enjoy the site please consider a small donation towards the cost of the upkeep and development of SFBook.