Angry Robot to Launch YA Imprint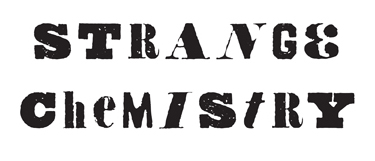 Those ever so Angry Robot's have unveiled their latest plans in the continued efforts for world domination with the creation of a brand new Young Adult imprint called Strange Chemistry.

This new publishing arm will be run by fellow book reviewer and all round nice egg Amanda Rutter (congratulations Amanda!) and will realease 5 new YA books with a schedule of 1 book per month there-after, beginning in September 2012.

There is a great interview with Amanda here, which explains somewhat the ideas behind the new imprint and some of Amanda's ideas - I love the idea of getting more Science Fiction into Young Adult books as it does feel to be genre very under presented.