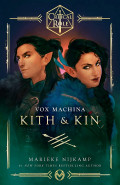 The Fantasy genre is broader than some people try to make out. I have read Tolkien and there is nothing else quite like that, although many followed the path. Modern Fantasy is often darker and violent, but back in the 80s and 90s there was more of a sense of adventure and magic....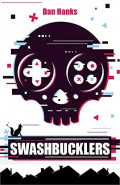 Nostalgia is a dangerous tool to use in a novel as what people think happened is not always the case. They prefer to see the past through rose tinted glasses. The 1980s can be seen as an era of Nintendo playing and Bermuda shorts, but that was not my 80s. I remember the Spectrum, my milk...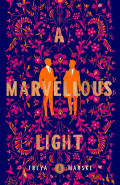 Secrets are powerful. They can make or break someone. In the alternative Edwardian England of Freya Marske's A Marvellous Light there is a magical society of people who hide their powers. This is a big secret to keep, but there are others. Both Robin Blyth and...
Better to remain silent and be thought a fool than to speak out and remove all doubt.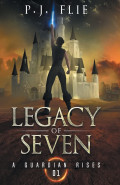 One of the remarkable things about genre fiction is that it can blend so well. Why have a straight fantasy novel when you can mix it with science fiction or horror? How far are we as a human race from backsliding to a medieval style life? A few dirty bombs,...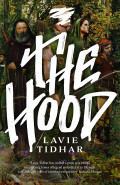 The legend of Robin Hood has changed over the years. I know it is hard to believe but he was not always imagined as a mullet haired Kevin Costner trying to save Nottingham with a dodgy English accent. One element of the story that has fallen out of fashion is Robin...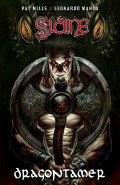 I love 2000AD, it is a fantastic serial comic that is filled with some of my favourite characters. Judge Dredd is omnipresent, but there are other characters that I picture when I think of opening a new issue; ABC Warriors, Rogue Trooper and of course, Slaine. Slaine felt a little...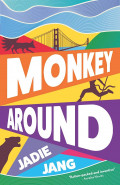 Watching television in the 70s and 80s was less about choice and more about just watching what was on. You only had four channels and not much catered for children, we would watch anything. Re-runs of The Land of the Giants or Star Trek became the bread and butter of...
Urban Fantasy is its own distinct genre from Fantasy as it takes the essence of swords, orcs and elves and brings them into an urban setting. Having read a lot of this sub-genre, it has increasingly become a victim of its own tropes. A lot of Urban Fantasy feels the...
Better to remain silent and be thought a fool than to speak out and remove all doubt.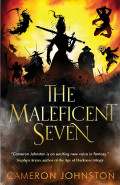 As you grow older you start to realise that people are not black and white, but shades of grey. The nicest people can do terrible things and even bad people can sometimes be good. This argument is hard to use with the likes of Demonologists, Necromancers,...
People moan about the rain, but I don't always mind it. Many of my best memories of childhood are of sleeping under canvas and listening to the patter of rain, safe in the knowledge that I am all snuggly in my sleeping bag and close to loved ones. These fond memories would have...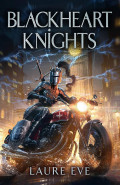 One of the wonderful things about genre fiction is that an author can take their imagination anywhere and run with it. I can imagine a lot of things, but an alternative urban fantasy that has Knights on motorbikes. That is a new on me. Laure...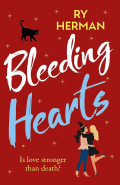 I have always wondered how people can believe in some things but not others. If you have a world that has vampires roaming at night, what makes bloodsuckers so great that they get to be the only things that bump in the night? Ry Herman already introduced us to the idea of...
Find the latest Fantasy book reviews here. Fantasy as a genre can be very difficult to define but is usually said to encompass stories set in an alternative reality based on imagined fantastical elements like magic or the supernatural. This is the defining difference between science fiction and fantasy, science fiction deals with elements that are theoretically possible while fantasy deals with the improbable or impossible.

Fantasy can be most commonly associated with sword and sorcery stories however the genre can include contemporary (Harry Potter) and humorous (Tom Holt) tales. Fantasy, science fiction and horror can occasionally overlap and generally the term used to describe these novels is speculative fiction.

Fantasy fiction can trace it's roots all the way back to ancient mythology, especially Homer's Odyssey which was written in the 9th century BC. Homer's Odyssey chronicles the fictional adventures of a hero returning to Ithaca after the capture of Troy. The earliest surviving English text of fantasy origins is the poem Beowulf which dates back to 700 AD.

The most recognisable to modern audiences is perhaps the Legends of King Arthur and the knights of the round table. These stories have been told many times from Sir Thomas Malory's Le Morte D'Arthur (around 1485 AD) to T. H. White's The Once and Future King (1958), Marion Zimmer Bradley's The Mists of Avalon (1982) and Stephen Lawhead's Pendragon Cycle (1987).

The series that could be said to bring fantasy into the mainstream has to be Terry Brooks Sword of Shannara series, written in 1977 it was one of the first modern fantasy books to become a new york times best seller. Since then this has been repeated by David Eddings, Robert Jordan, Terry Good Kind and Terry Pratchett.

Here you can find fantasy book reviews from the big name authors to the self published and independant, it's the story that's always the star here.