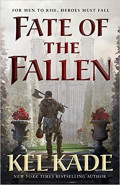 I love Fantasy, I believe it creates a sense of the epic better than any other genre. Not only do big events happen but you often get a manifest destiny. The issue can be that too much might happen. Our heroes come across so many...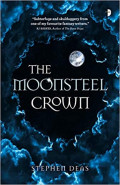 Life in a Fantasy novel is often epic. A grand journey to destroy a ring or a fight to the death against an invading force. Our heroes rush from one end of the land on a mission, but if you look behind them you may see some of the normal people pass in a blur. The shopkeepers, the local police,...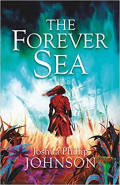 If you have ever been out to sea on a sailing boat, you may have felt that feeling of majesty and awe that the water evokes. This vast expanse that continues as far as the eye can see. Depending on your personality, it can instil a sense of fear or a sense of adventure. I have felt this feeling...
A person who won't read has no advantage over one who can't read.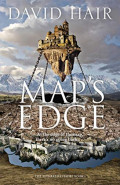 Since the days of The Lord of the Rings the fantasy genre has had a close relationship with the idea of a fellowship of characters. A group of disparate people of all races brought together to fight for a common cause. This produces a sense of shared responsibility and...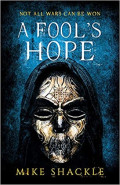 To the uninitiated, the fantasy genre is stagnant. The same old dwarves and elves going on long journeys and then back again. Any fan of the genre knows that this is just not the case. The genre has evolved with society. The fantasy books of the 80s and 90s differ greatly from Tolkien...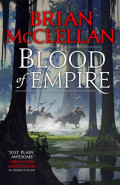 Fantasy is known as an epic genre; stories can span generations and civilisations rise and fall. As a fan of the genre, you also notice some regular tropes that occur, similar races and similar storylines. Within the pages of Brian McClellan's Powder...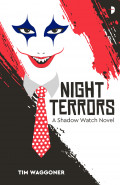 For many people clowns are the stuff of nightmares and there they should remain. In the modern age you can pretty much live a life free of these demon entertainers; just avoid going to the circus, CBEEBIES and any films about IT. But what about if the clowns of your dreams decided to...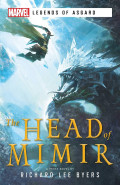 The Marvel Universe has plenty of areas to explore, it is not just superheroes. You also have mutants, magic, aliens and so much more. Perhaps one of the hardest elements to get your head around are the Gods of Asgard. Suddenly, the Norse Gods of Odin and Thor are fighting alongside...
A person who won't read has no advantage over one who can't read.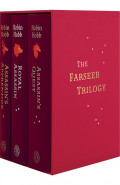 The Farseer Trilogy is one of those series that is so well crafted, unique that it defines a genre. It's been twenty five years since Robin Hobb (a pseudonym of Margaret Astrid Lindholm Ogden) started writing about the Realm of the Elderlings and the adventures of Fitz and the Fool. Since then...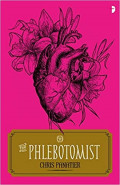 I find that a lot of my favourite science fiction starts off as a simple What If scenario. A talented author can take a seemingly simple idea and extrapolate from there. A simple difference to our current way of life can have huge implications. Before long an entire new world has...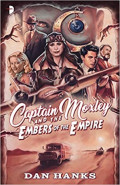 I have known a few archaeologists and historians in my time, and I can tell you that adventure is not always in their blood. I have found that they have chosen those professions as they seek the opposite of adventure. Perhaps a nice library or a quiet dig site. Given the choice between a cup of...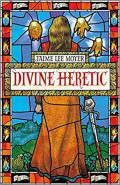 Power is an interesting dynamic; some people want it, whilst others have no interest at all. Joan of Arc had a lot of power for a while but then it went (being burned at the stake will do that to you). Was she a heretic and a witch that craved this power, or was she someone caught up...
Find the latest Fantasy book reviews here. Fantasy as a genre can be very difficult to define but is usually said to encompass stories set in an alternative reality based on imagined fantastical elements like magic or the supernatural. This is the defining difference between science fiction and fantasy, science fiction deals with elements that are theoretically possible while fantasy deals with the improbable or impossible.

Fantasy can be most commonly associated with sword and sorcery stories however the genre can include contemporary (Harry Potter) and humorous (Tom Holt) tales. Fantasy, science fiction and horror can occasionally overlap and generally the term used to describe these novels is speculative fiction.

Fantasy fiction can trace it's roots all the way back to ancient mythology, especially Homer's Odyssey which was written in the 9th century BC. Homer's Odyssey chronicles the fictional adventures of a hero returning to Ithaca after the capture of Troy. The earliest surviving English text of fantasy origins is the poem Beowulf which dates back to 700 AD.

The most recognisable to modern audiences is perhaps the Legends of King Arthur and the knights of the round table. These stories have been told many times from Sir Thomas Malory's Le Morte D'Arthur (around 1485 AD) to T. H. White's The Once and Future King (1958), Marion Zimmer Bradley's The Mists of Avalon (1982) and Stephen Lawhead's Pendragon Cycle (1987).

The series that could be said to bring fantasy into the mainstream has to be Terry Brooks Sword of Shannara series, written in 1977 it was one of the first modern fantasy books to become a new york times best seller. Since then this has been repeated by David Eddings, Robert Jordan, Terry Good Kind and Terry Pratchett.

Here you can find fantasy book reviews from the big name authors to the self published and independant, it's the story that's always the star here.