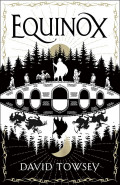 Are you a night person or a day person? Do you like to wake up at 5am and then go to the gym before a full day at work and an early night? Perhaps you like to wake up in time for Bargain Hunt and work from home into the late hours? Either way, you are you. The night owl and the early bird, same...
I have read many genre books and I see trends in what is currently popular or going through a period of high quality. The dark gothic fairy tale is having a moment in the sun as I have recently read some excellent stories that hark back to a feel of past fables but are their own modern take. T...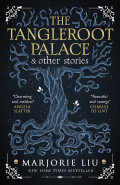 If you go down to the woods today, you are in for a big surprise. Something far worse will be waiting for you than a few bears holding sandwiches. These are the ancient woods that our ancestors grew up near, pockets of civilisation surrounded by darkness and danger. When myths and folklore were...
Never put off till tomorrow what you can do the day after tomorrow.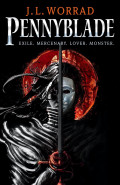 The days of High Elves and spiffing adventures being the only choice in fantasy are long over. This is a vast genre that still has books of High Fantasy, but it also has Low Fantasy. This gritty version of the genre is more prevalent than ever with some of the best being made into TVs shows and...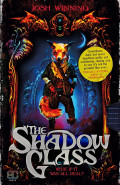 If you are of a certain age, you will know that the 80s was by far the best decade for pop culture, the films, music, comics, books, all unbeatable. All the films and TV shows basking in that 80s nostalgia prove it so. But wait, what is that? A load of 90s-based films and TV shows are starting...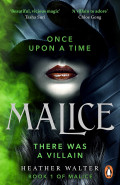 Are villains made or are they born? I believe more in nurture over nature, that someone is not born inherently evil but is made so by their experiences. Alyce is not a bad person, but her heritage as half-Vila makes her a pariah in the Kingdom of Briar. The people hate her, but her elixirs are...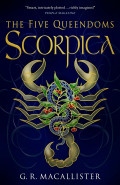 Sometimes it is hard to see that something is not quite right as it has always been that way. Why in children's cartoons does there always seem to be a misbalance between the male and female characters? Will boys not watch girls on screen? Will men not read about women in books? Fantasy...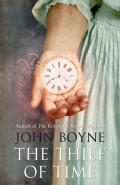 I picked this book up some time ago as I like tales of immortality and time and what not, and it seemed intriguing that the same author who wrote The boy in the striped pajamas would write an historical fantasy. Of course it's one of those books that people who don't like fantasy will tell...
Never put off till tomorrow what you can do the day after tomorrow.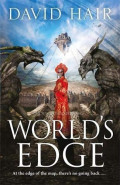 Fantasy books are often bulky reads. Not only this, they also often come as part of a series. A series of chunky books. That is a lot of story to tell and the trickiest part is the middle. Book one introduces you to the characters, while the final...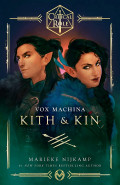 The Fantasy genre is broader than some people try to make out. I have read Tolkien and there is nothing else quite like that, although many followed the path. Modern Fantasy is often darker and violent, but back in the 80s and 90s there was more of a sense of adventure and magic....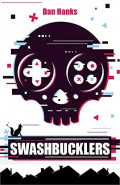 Nostalgia is a dangerous tool to use in a novel as what people think happened is not always the case. They prefer to see the past through rose tinted glasses. The 1980s can be seen as an era of Nintendo playing and Bermuda shorts, but that was not my 80s. I remember the Spectrum, my milk...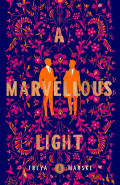 Secrets are powerful. They can make or break someone. In the alternative Edwardian England of Freya Marske's A Marvellous Light there is a magical society of people who hide their powers. This is a big secret to keep, but there are others. Both Robin Blyth and...
Find the latest Fantasy book reviews here. Fantasy as a genre can be very difficult to define but is usually said to encompass stories set in an alternative reality based on imagined fantastical elements like magic or the supernatural. This is the defining difference between science fiction and fantasy, science fiction deals with elements that are theoretically possible while fantasy deals with the improbable or impossible.

Fantasy can be most commonly associated with sword and sorcery stories however the genre can include contemporary (Harry Potter) and humorous (Tom Holt) tales. Fantasy, science fiction and horror can occasionally overlap and generally the term used to describe these novels is speculative fiction.

Fantasy fiction can trace it's roots all the way back to ancient mythology, especially Homer's Odyssey which was written in the 9th century BC. Homer's Odyssey chronicles the fictional adventures of a hero returning to Ithaca after the capture of Troy. The earliest surviving English text of fantasy origins is the poem Beowulf which dates back to 700 AD.

The most recognisable to modern audiences is perhaps the Legends of King Arthur and the knights of the round table. These stories have been told many times from Sir Thomas Malory's Le Morte D'Arthur (around 1485 AD) to T. H. White's The Once and Future King (1958), Marion Zimmer Bradley's The Mists of Avalon (1982) and Stephen Lawhead's Pendragon Cycle (1987).

The series that could be said to bring fantasy into the mainstream has to be Terry Brooks Sword of Shannara series, written in 1977 it was one of the first modern fantasy books to become a new york times best seller. Since then this has been repeated by David Eddings, Robert Jordan, Terry Good Kind and Terry Pratchett.

Here you can find fantasy book reviews from the big name authors to the self published and independant, it's the story that's always the star here.