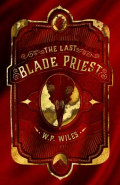 Destiny is a tricky thing as it is something that you should not be aware of. I want to be surprised if it turns out that I save the world, or perhaps destroy it. Some characters have their destiny thrust upon them from a young age and are told what it will be. Anton is a Blade Priest for...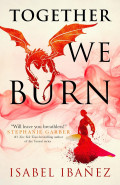 I love fantasy novels, especially when an author takes the genre in a different direction. Together We Burn by Isabel Ibanez is a fantasy book unlike the others. The difference is that this fantasy world is based on Latin culture and the dragons are hunted and caught. Once captured this...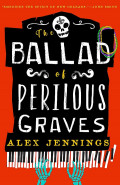 The genre of Urban Fantasy is pathed with perils, which means that it should be perfect for Alex Jennings' The Ballad of Perilous Graves. How do you make your modern fantasy stand out from the others without making it impenetrable for the reader? A unique location or voice works well. An...
Creativity is knowing how to hide your sources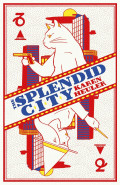 Urban Fantasy has become a staple of the Fantasy genre in recent years, and you are as likely to find a book about a necromancer librarian or zombie private detective walking around a modern city as you are elves and dwarves in a version of the past. I thought I had seen it all; teddy bear...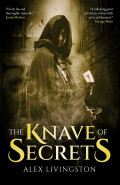 I am not a gambler. All I do is look at how rich the casino and betting companies are to see that the odds are stacked in their favour. If you play the odds, eventually you will lose. However, there are games that require skill. Poker is one. It has elements of luck, but a skilled player is far...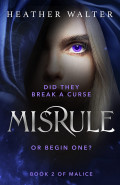 Everyone knows the story of Sleeping Beauty, or do they? Malice by Heather Walter retold the story leading up to Aurora falling asleep, but with far more detail on Aurora and her relationship with Alyce, the person responsible for her curse. Misrule opens 100 years later and tells the...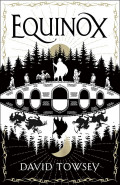 Are you a night person or a day person? Do you like to wake up at 5am and then go to the gym before a full day at work and an early night? Perhaps you like to wake up in time for Bargain Hunt and work from home into the late hours? Either way, you are you. The night owl and the early bird, same...
I have read many genre books and I see trends in what is currently popular or going through a period of high quality. The dark gothic fairy tale is having a moment in the sun as I have recently read some excellent stories that hark back to a feel of past fables but are their own modern take. T...
Creativity is knowing how to hide your sources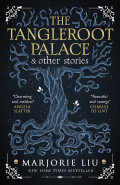 If you go down to the woods today, you are in for a big surprise. Something far worse will be waiting for you than a few bears holding sandwiches. These are the ancient woods that our ancestors grew up near, pockets of civilisation surrounded by darkness and danger. When myths and folklore were...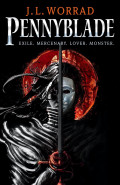 The days of High Elves and spiffing adventures being the only choice in fantasy are long over. This is a vast genre that still has books of High Fantasy, but it also has Low Fantasy. This gritty version of the genre is more prevalent than ever with some of the best being made into TVs shows and...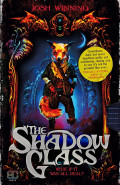 If you are of a certain age, you will know that the 80s was by far the best decade for pop culture, the films, music, comics, books, all unbeatable. All the films and TV shows basking in that 80s nostalgia prove it so. But wait, what is that? A load of 90s-based films and TV shows are starting...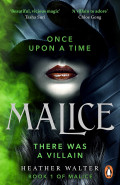 Are villains made or are they born? I believe more in nurture over nature, that someone is not born inherently evil but is made so by their experiences. Alyce is not a bad person, but her heritage as half-Vila makes her a pariah in the Kingdom of Briar. The people hate her, but her elixirs are...
Find the latest Fantasy book reviews here. Fantasy as a genre can be very difficult to define but is usually said to encompass stories set in an alternative reality based on imagined fantastical elements like magic or the supernatural. This is the defining difference between science fiction and fantasy, science fiction deals with elements that are theoretically possible while fantasy deals with the improbable or impossible.

Fantasy can be most commonly associated with sword and sorcery stories however the genre can include contemporary (Harry Potter) and humorous (Tom Holt) tales. Fantasy, science fiction and horror can occasionally overlap and generally the term used to describe these novels is speculative fiction.

Fantasy fiction can trace it's roots all the way back to ancient mythology, especially Homer's Odyssey which was written in the 9th century BC. Homer's Odyssey chronicles the fictional adventures of a hero returning to Ithaca after the capture of Troy. The earliest surviving English text of fantasy origins is the poem Beowulf which dates back to 700 AD.

The most recognisable to modern audiences is perhaps the Legends of King Arthur and the knights of the round table. These stories have been told many times from Sir Thomas Malory's Le Morte D'Arthur (around 1485 AD) to T. H. White's The Once and Future King (1958), Marion Zimmer Bradley's The Mists of Avalon (1982) and Stephen Lawhead's Pendragon Cycle (1987).

The series that could be said to bring fantasy into the mainstream has to be Terry Brooks Sword of Shannara series, written in 1977 it was one of the first modern fantasy books to become a new york times best seller. Since then this has been repeated by David Eddings, Robert Jordan, Terry Good Kind and Terry Pratchett.

Here you can find fantasy book reviews from the big name authors to the self published and independant, it's the story that's always the star here.