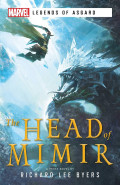 The Marvel Universe has plenty of areas to explore, it is not just superheroes. You also have mutants, magic, aliens and so much more. Perhaps one of the hardest elements to get your head around are the Gods of Asgard. Suddenly, the Norse Gods of Odin and Thor are fighting alongside...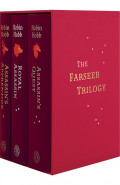 The Farseer Trilogy is one of those series that is so well crafted, unique that it defines a genre. It's been twenty five years since Robin Hobb (a pseudonym of Margaret Astrid Lindholm Ogden) started writing about the Realm of the Elderlings and the adventures of Fitz and the Fool. Since then...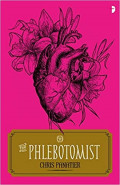 I find that a lot of my favourite science fiction starts off as a simple What If scenario. A talented author can take a seemingly simple idea and extrapolate from there. A simple difference to our current way of life can have huge implications. Before long an entire new world has...
The modern superstition is that we're free of superstition.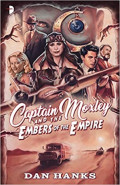 I have known a few archaeologists and historians in my time, and I can tell you that adventure is not always in their blood. I have found that they have chosen those professions as they seek the opposite of adventure. Perhaps a nice library or a quiet dig site. Given the choice between a cup of...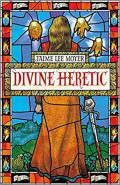 Power is an interesting dynamic; some people want it, whilst others have no interest at all. Joan of Arc had a lot of power for a while but then it went (being burned at the stake will do that to you). Was she a heretic and a witch that craved this power, or was she someone caught up...
I have read a lot of speculative fiction that shows humans going crazy if a major event happens; a pandemic has rioting in the street or the voice of God echoing from the heavens leads to a rise in suicides. Perhaps it is a British thing, but I think that we would just shrug our shoulders and...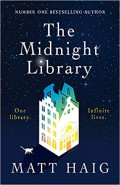 What is your Limbo? Do you even believe such a place exists between life and death? I have always imagined that if it did exist it would be like a waiting area in which you have to make up for all those sins you did in life. For me, this will consist mainly of apologising to ants...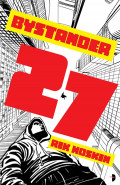 The past twenty years or so has seen a massive increase in the visibility of Superheroes. The likes of Superman, Batman and Spiderman have been around for decades, but the market is so rich that many niche properties are having their time in the sun. The boom has not only promoted Superheroes,...
The modern superstition is that we're free of superstition.
The best villains have depth; a reason why they became villainous. There are few maniacs that comes out of the womb thus, they must be moulded into the cackling psychopaths that you love to hate. In the Minecraft Dungeons game, you go up against the Arch-Illager; a diminutive enemy who has the...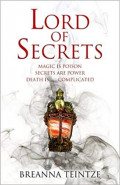 To the ill-informed all fantasy books must look the same. They are about elves and dwarves, just retelling The Lord of the Rings repeatedly, aren't they? Fans of the genre know that this is anything but the truth. Fantasy is an evolving genre that encompasses high and low, fantastical and...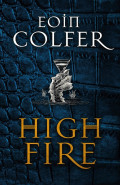 Dragons get a bad press. They may have been known to ransack a few villages and eat people, but if they were left alone, they would not bother you. They are, of course, extinct now. If one or two of them remained where would they hide? Somewhere remote enough to be away from crowds carrying...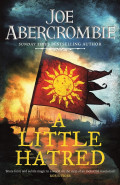 A fantasy writer needs to be aware that they could fall into a rut. Another trilogy of books set in the same world, with similar characters doing similar things. This may appease those fans that fear change, but to drive themselves as a writer it is important to evolve; even if evolving within...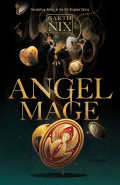 It sometimes feels that if you have read one fantasy novel, you have read them all. The same tropes crop up again and again. This may be comforting to fans of the genre, but people that dabble may soon become bored. Those of us in the know realise that there is a wealth of variation if you are...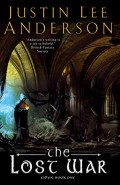 The first in the Eidyn series, The Lost War begins its story part way through, in the aftermath of a ruinous war for the kingdom of Eidyn. The location of the opening scenes, in a tavern no less, and the easy interplay of two of the main characters Aranok the draoidh and Allandria, his bodyguard...
Find the latest Fantasy book reviews here. Fantasy as a genre can be very difficult to define but is usually said to encompass stories set in an alternative reality based on imagined fantastical elements like magic or the supernatural. This is the defining difference between science fiction and fantasy, science fiction deals with elements that are theoretically possible while fantasy deals with the improbable or impossible.

Fantasy can be most commonly associated with sword and sorcery stories however the genre can include contemporary (Harry Potter) and humorous (Tom Holt) tales. Fantasy, science fiction and horror can occasionally overlap and generally the term used to describe these novels is speculative fiction.

Fantasy fiction can trace it's roots all the way back to ancient mythology, especially Homer's Odyssey which was written in the 9th century BC. Homer's Odyssey chronicles the fictional adventures of a hero returning to Ithaca after the capture of Troy. The earliest surviving English text of fantasy origins is the poem Beowulf which dates back to 700 AD.

The most recognisable to modern audiences is perhaps the Legends of King Arthur and the knights of the round table. These stories have been told many times from Sir Thomas Malory's Le Morte D'Arthur (around 1485 AD) to T. H. White's The Once and Future King (1958), Marion Zimmer Bradley's The Mists of Avalon (1982) and Stephen Lawhead's Pendragon Cycle (1987).

The series that could be said to bring fantasy into the mainstream has to be Terry Brooks Sword of Shannara series, written in 1977 it was one of the first modern fantasy books to become a new york times best seller. Since then this has been repeated by David Eddings, Robert Jordan, Terry Good Kind and Terry Pratchett.

Here you can find fantasy book reviews from the big name authors to the self published and independant, it's the story that's always the star here.