Bringing back classic character is a wise decision as you already have a built-in fan base and the potential to make new fans. Who does not want to read more Sherlock Holmes? But it is fraught with dangers. Suddenly you have Winnie the Pooh and The Grinch starring in horror films. In some cases,...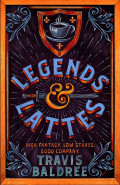 What is Comfy Fantasy? It is a new name for the type of fantasy that does not have you on edge all the time. As a genre fantasy can often feel epic, but also stressful. The heroes on the run from a darkness they cannot fathom, or a fellowship were hardly anyone can be trusted. Sometimes you just...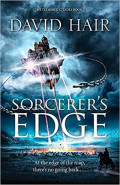 Endings are not easy, especially in epic fantasy series. Hundreds or thousands of pages all building up to this. Famously one TV adaptation finale did not go down very well with the fans, so if authors did not know it before, they know it now. David Hair's Tethered Cathedral trilogy comes...
If you want your children to be intelligent, read them fairy tales. If you want them to be more intelligent, read them more fairy tales.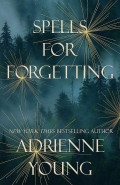 Having grown up in a village, life there had its pros and its cons. There is a real sense of community, and everyone knows each other. Great, but also not so great. Any small incident can become gossip, no matter how benign, so I can only imagine what would happen should a fire break...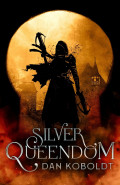 Fantasy does not have to be massive epics set over several books that see dynasties rise and fall. Some of the best modern fantasy books concentrate on the characters that may have hidden in the background of Game of Thrones or Lord of the Rings. The humble conman for instance and their crew. I...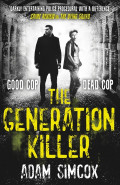 The supernatural has always worked well with noir as they are both genres of the night. It is only an undead hop and skip between a detective finding a corpse in the alley and that corpse waking up. Conan Doyle walked the line between the supernatural and the super-real, Holmes always discovered...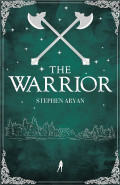 No matter how many books are in a series and how long the journey, fantasy stories do end. But we all know that they never do. There is always an itch to discover what happened next, or what happened before, a rich lore and world to explore further. In Stephen Aryan's The Coward we already...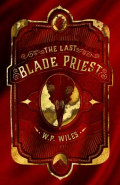 Destiny is a tricky thing as it is something that you should not be aware of. I want to be surprised if it turns out that I save the world, or perhaps destroy it. Some characters have their destiny thrust upon them from a young age and are told what it will be. Anton is a Blade Priest for...
If you want your children to be intelligent, read them fairy tales. If you want them to be more intelligent, read them more fairy tales.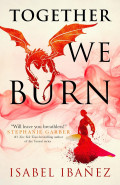 I love fantasy novels, especially when an author takes the genre in a different direction. Together We Burn by Isabel Ibanez is a fantasy book unlike the others. The difference is that this fantasy world is based on Latin culture and the dragons are hunted and caught. Once captured this...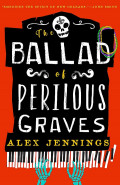 The genre of Urban Fantasy is pathed with perils, which means that it should be perfect for Alex Jennings' The Ballad of Perilous Graves. How do you make your modern fantasy stand out from the others without making it impenetrable for the reader? A unique location or voice works well. An...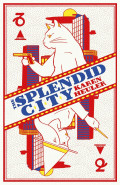 Urban Fantasy has become a staple of the Fantasy genre in recent years, and you are as likely to find a book about a necromancer librarian or zombie private detective walking around a modern city as you are elves and dwarves in a version of the past. I thought I had seen it all; teddy bear...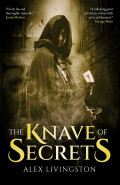 I am not a gambler. All I do is look at how rich the casino and betting companies are to see that the odds are stacked in their favour. If you play the odds, eventually you will lose. However, there are games that require skill. Poker is one. It has elements of luck, but a skilled player is far...
Find the latest Fantasy book reviews here. Fantasy as a genre can be very difficult to define but is usually said to encompass stories set in an alternative reality based on imagined fantastical elements like magic or the supernatural. This is the defining difference between science fiction and fantasy, science fiction deals with elements that are theoretically possible while fantasy deals with the improbable or impossible.

Fantasy can be most commonly associated with sword and sorcery stories however the genre can include contemporary (Harry Potter) and humorous (Tom Holt) tales. Fantasy, science fiction and horror can occasionally overlap and generally the term used to describe these novels is speculative fiction.

Fantasy fiction can trace it's roots all the way back to ancient mythology, especially Homer's Odyssey which was written in the 9th century BC. Homer's Odyssey chronicles the fictional adventures of a hero returning to Ithaca after the capture of Troy. The earliest surviving English text of fantasy origins is the poem Beowulf which dates back to 700 AD.

The most recognisable to modern audiences is perhaps the Legends of King Arthur and the knights of the round table. These stories have been told many times from Sir Thomas Malory's Le Morte D'Arthur (around 1485 AD) to T. H. White's The Once and Future King (1958), Marion Zimmer Bradley's The Mists of Avalon (1982) and Stephen Lawhead's Pendragon Cycle (1987).

The series that could be said to bring fantasy into the mainstream has to be Terry Brooks Sword of Shannara series, written in 1977 it was one of the first modern fantasy books to become a new york times best seller. Since then this has been repeated by David Eddings, Robert Jordan, Terry Good Kind and Terry Pratchett.

Here you can find fantasy book reviews from the big name authors to the self published and independant, it's the story that's always the star here.