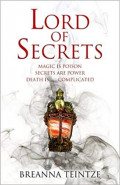 To the ill-informed all fantasy books must look the same. They are about elves and dwarves, just retelling The Lord of the Rings repeatedly, aren't they? Fans of the genre know that this is anything but the truth. Fantasy is an evolving genre that encompasses high and low, fantastical and...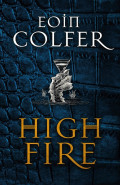 Dragons get a bad press. They may have been known to ransack a few villages and eat people, but if they were left alone, they would not bother you. They are, of course, extinct now. If one or two of them remained where would they hide? Somewhere remote enough to be away from crowds carrying...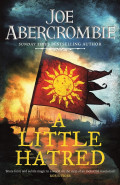 A fantasy writer needs to be aware that they could fall into a rut. Another trilogy of books set in the same world, with similar characters doing similar things. This may appease those fans that fear change, but to drive themselves as a writer it is important to evolve; even if evolving within...
There is no friend as loyal as a book.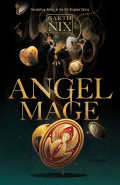 It sometimes feels that if you have read one fantasy novel, you have read them all. The same tropes crop up again and again. This may be comforting to fans of the genre, but people that dabble may soon become bored. Those of us in the know realise that there is a wealth of variation if you are...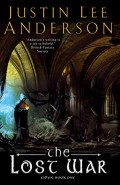 The first in the Eidyn series, The Lost War begins its story part way through, in the aftermath of a ruinous war for the kingdom of Eidyn. The location of the opening scenes, in a tavern no less, and the easy interplay of two of the main characters Aranok the draoidh and Allandria, his bodyguard...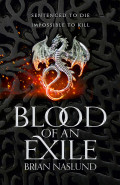 Once a noble lord, after a failure on the field of battle, Silas Bershad "The Flawless" was stripped of all titles and forced into the life of a dragonslayer, moving from one perilous hunt to the next. Stalking dragons and collecting their valuable oil, his only escape seems to be death. But...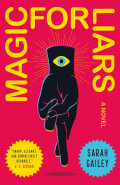 There are books that ruin it for anyone else. Harry Potter has basically made it impossible to make a book set in a magical school without someone saying, "rip off". Just don't mention to those people that The Worst Witch has been around a lot longer. Still, it takes a brave...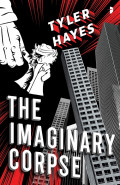 Where do dreams go when we forget them? Do they dissipate into the ether, or do they settle somewhere? This is the intriguing premise of Tyler Hayes' The Imaginary Corpse, an alternative detective noir novel. How alternative? It stars a stuffed toy triceratops private investigator called...
There is no friend as loyal as a book.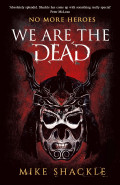 The Fantasy genre has the unwarranted reputation of being staid. If you do not read it, you may think that it is all still elves and dwarves hanging out in some sort of fellowship. Fantasy fanatics know different. There are distinct fashions within the genre that has evolved between high and...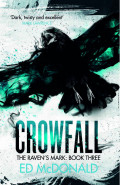 Crowfall is the third novel in Ed McDonald's Raven's Mark series, following on from Blackwing and Ravencry. If you haven't read the previous two books I recommend you do so before reading this book, or indeed this review.
Some time has passed since the events of Ravencry,...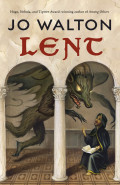 Jo Walton is a multi-award winning, talented and often under-appreciated author. A number of her novels examine philosophy, religion, divinity and humanity. Lent continues some of these themes along with her knack for creating irresistible, thoughtful and engaging fiction.
Girolamo...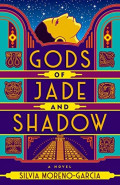 Religion is a tricky thing, a lot of people think they have picked the right one. Some believe in one God, but many people have several. The Mayans had some deities you would not want to meet in a dark alley as they prey on humans from the underworld. Meeting one of these Gods would be scary,...
Find the latest Fantasy book reviews here. Fantasy as a genre can be very difficult to define but is usually said to encompass stories set in an alternative reality based on imagined fantastical elements like magic or the supernatural. This is the defining difference between science fiction and fantasy, science fiction deals with elements that are theoretically possible while fantasy deals with the improbable or impossible.

Fantasy can be most commonly associated with sword and sorcery stories however the genre can include contemporary (Harry Potter) and humorous (Tom Holt) tales. Fantasy, science fiction and horror can occasionally overlap and generally the term used to describe these novels is speculative fiction.

Fantasy fiction can trace it's roots all the way back to ancient mythology, especially Homer's Odyssey which was written in the 9th century BC. Homer's Odyssey chronicles the fictional adventures of a hero returning to Ithaca after the capture of Troy. The earliest surviving English text of fantasy origins is the poem Beowulf which dates back to 700 AD.

The most recognisable to modern audiences is perhaps the Legends of King Arthur and the knights of the round table. These stories have been told many times from Sir Thomas Malory's Le Morte D'Arthur (around 1485 AD) to T. H. White's The Once and Future King (1958), Marion Zimmer Bradley's The Mists of Avalon (1982) and Stephen Lawhead's Pendragon Cycle (1987).

The series that could be said to bring fantasy into the mainstream has to be Terry Brooks Sword of Shannara series, written in 1977 it was one of the first modern fantasy books to become a new york times best seller. Since then this has been repeated by David Eddings, Robert Jordan, Terry Good Kind and Terry Pratchett.

Here you can find fantasy book reviews from the big name authors to the self published and independant, it's the story that's always the star here.