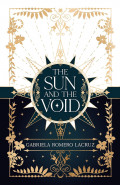 For a long time, the Fantasy genre felt very Western European. So many of the fantasy worlds seemed to be based on a version of Medieval Europe, but that has not been the case for some time now. It does not take much searching to find a book that very much still feels like fantasy but has a...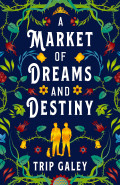 There are two ways to treat fairy folk in a fantasy novel. You can hide them, only the protagonist knowing that there is a secret world in the forest. Or you can embrace them. Make the likes of goblins and fairies' part of everyday life. In A Market of Dreams and Destiny by Trip Galey, an accord...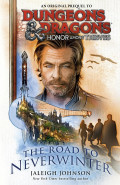 The tie in novel can have a bad press, a book churned out to steal some of the glory from a popular TV show or film, but I have a soft spot for them. When done well they can expand the universe; tie in novels for the likes of Star Trek, Doctor Who, Star Wars (twice) and many others have given...
Time is an illusion. Lunchtime doubly so.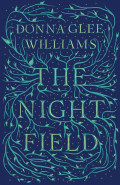 The relationship that humans have with the land has always been critical for our survival from the hunter gatherers to the farmers, to the post-industrial world we live in today. Living as one with the planet will help it sustain itself and us, but in recent decades it does not take much more...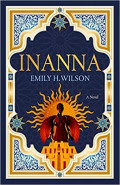 A lot of what goes on in Fantasy novels is miraculous, magic spells cause havoc on the battlefield, or dragons swoop through the air. Their very nature is that they are fantastical. Some of the characters are like Gods with their powers, but few claim to actually be deities. When Inanna is born,...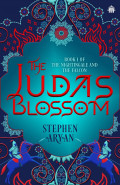 How do you like your fantasy? It comes in so many flavours now that you can pick and choose what type you like. Dragons, magic, and high fantasy – tasty. Violence, political intrigue, low fantasy – a guilty treat. Stephen Aryan has chosen a different route, a book that has its heart...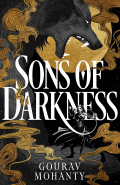 Fantasy is a wonderful genre, and it has become more so in recent years as it has grown in diversity. It felt for a while that fantasy was always epic and set in some sort of alternative Europe. There were plenty of alternatives to find if you looked, but today theses are abundant and that is...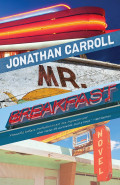 Breakfast is my favourite meal of the day as I can indulge in some food I shouldn't really be eating from sugary cereal to a full English breakfast. There are other more sensible options; porridge or bran flakes. The wonderful thing is that I can choose each day what I want. What I am...
Time is an illusion. Lunchtime doubly so.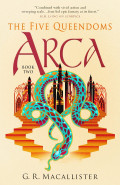 Fantasy is one of my favourite genres for a reason. It is a genre that can tell epic storylines through several different characters and span the years. G R Macallister's Five Queendoms trilogy does just that focussing on the female characters. This is a land dominated by powerful...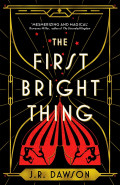 Circuses are magical places; they are also mysterious and occasionally a bit murderous. All the elements that make them perfect for romantic visions of running away and visiting new places each week, are also perfect for someone who likes to snatch victims and not be around when the police start...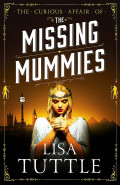 One of the many lessons that I have learned in life is that you do not mess with Mummies. Either kind. Annoying a new mother who is trying to get their child onto the bus if dangerous and only equalled by an antient Egyptian Mummy rising from the dead. The Mummies in Lisa Tuttle's The...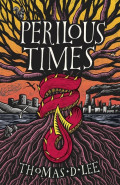 I love an Arthurian Legend retelling, Perilous Times by Thomas D Lee is not even the first one that I have read this year, but it shows how flexible authors can be with Old King Arty. Lee does not retell the tales of yore but extrapolates into the present and the future. When Arthur was...
Find the latest Fantasy book reviews here. Fantasy as a genre can be very difficult to define but is usually said to encompass stories set in an alternative reality based on imagined fantastical elements like magic or the supernatural. This is the defining difference between science fiction and fantasy, science fiction deals with elements that are theoretically possible while fantasy deals with the improbable or impossible.

Fantasy can be most commonly associated with sword and sorcery stories however the genre can include contemporary (Harry Potter) and humorous (Tom Holt) tales. Fantasy, science fiction and horror can occasionally overlap and generally the term used to describe these novels is speculative fiction.

Fantasy fiction can trace it's roots all the way back to ancient mythology, especially Homer's Odyssey which was written in the 9th century BC. Homer's Odyssey chronicles the fictional adventures of a hero returning to Ithaca after the capture of Troy. The earliest surviving English text of fantasy origins is the poem Beowulf which dates back to 700 AD.

The most recognisable to modern audiences is perhaps the Legends of King Arthur and the knights of the round table. These stories have been told many times from Sir Thomas Malory's Le Morte D'Arthur (around 1485 AD) to T. H. White's The Once and Future King (1958), Marion Zimmer Bradley's The Mists of Avalon (1982) and Stephen Lawhead's Pendragon Cycle (1987).

The series that could be said to bring fantasy into the mainstream has to be Terry Brooks Sword of Shannara series, written in 1977 it was one of the first modern fantasy books to become a new york times best seller. Since then this has been repeated by David Eddings, Robert Jordan, Terry Good Kind and Terry Pratchett.

Here you can find fantasy book reviews from the big name authors to the self published and independant, it's the story that's always the star here.