About Us
SFBook is a none profit book review website designed to showcase the very best fiction, most of which will be within the genres of Fantasy, Scifi or Horror. The website is one of the oldest of it's type still going, beginning way back 1999 before the advent smart phones, flying cars and politician expenses fraud.......

You will probably notice that the majority of reviews tend towards the positive and this is mainly due to the fact that I choose very carefully which novels are accepted, there simply is not enough time in the world to read too many badly written books. Even after all these years a few do sneak through, however these tend to be few and far between.

We are always willing to accept guest reviews and welcome anyone who wants to be a regular contributor to the website.
The Reviewers

The website is owned, designed and managed by myself - Antony Jones (Ant) and I also provide some of the reviews, which are the personal opinion of myself. All of this is done in my (limited) spare time and as such there is a real finite amount of reviews that can be published on the site.
I always read the full book before writing a review and try to be as constructive as possible. You may notice that some reviews are shorter than others around the internet and this is mainly due to the fact that I try and give as little of the actual plot away as possible so that the joy of exploring the story is not damaged for the reader in any way.

The website was originally started by TC (Thomas Christensen) and most of the reviews prior to 2005 have been written by him. TC was born in Denmark (and possibly still lives there) and started reading science fiction and fantasy after reading his first book - The Hobbit.
He began reviewing novels in English (his second language) as a way of remembering what he had read and then this expanded so that others could contribute.

Allen is a Senior Lecturer at Coventry University. He is a successful Science Fiction and Fantasy author and professional freelance editor and continues to develop his writing credentials with an array of publications in recent years. He's written articles for Total Film and SFX (Zombies: The Ultimate Celebration), Foundation: The International Review of Science Fiction and the British Fantasy Journal, of which he is now the editor.
His published novels - Elite: Lave Revolution (2014), The Lord of Wisimir (2013), The Dragon of Wisimir (2012) and The Sword of Wisimir (2012), A Bag of Bedtime Tales (2011).
See all reviews by Allen Stroud

Sam has had a love of reading ever since he realised the local library was only down the road. He is a fan of novels that fall into the big genres; science fiction, fantasy, crime historic etc. but is open to other delectation on occasion. His love of reading naturally led him to a job as a Librarian, if only he had foreseen this meant as much to do with computers as books nowadays. He still spends many of his free hours reading and hopes to do so for many years to come.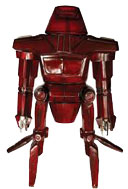 Arron Clegg or Cleggy as he his affectionately known, is a new guest reviewer, who has started making a regular contribution to the site. He specialises in the horror genre, which is quite apt as he is a bit scary to look at, the word goblin springs to mind.
He started off like the other reviewers on here with the fantasy genre, reading LOTR and the Fighting Fantasy series before discovering the dark delights of horror in the form of King, Hutson and Herbert.
He was hooked and never looked back, mind you, would you? Not knowing what walked in the shadows behind you?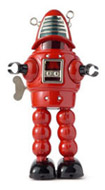 Vanessa is a new guest reviewer who's beginning to make regular contributions here. She began her fantasy reading with the Dragon Slayer's Academy series and moved on to Harry Potter, followed by Ender's Game and many other works.
Now, she reads sub genres of science fiction & fantasy (minus horror because she has an over-active imagination). She also writes in her spare time.

D. L. Denham's love for reading began with his first Stephen King novel, The Shining, which his grandma bought for him at Wal-Mart at the age of eleven. Although he has never left his love for a good fright, most of his reading has shifted to Science Fiction, particularly Cyberpunk, Post-Apocalyptic and Alien Invasion. He enjoys reading all sorts of fiction as well as history.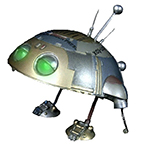 Karen likes to read, she has no particular qualification in this area, but has had a lot of practice. She loves to read character driven plot and is not so fussed about the genre. She feels that the imaginative genres allow an author to put characters in incredible positions and that the strength of the story is the ability of that character to remain recognisably human even if they happen to be an alien or a vampire.
See all reviews by Karen Fishwick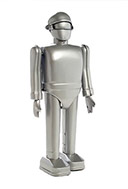 Over the years we've been lucky enough to feature a number of Guest reviewers on SFBook.
Anyone is welcome to write a review to be featured on the website provided the review isn't for your own work, is constructive and family friendly.