David Gemmell Award Winners 2012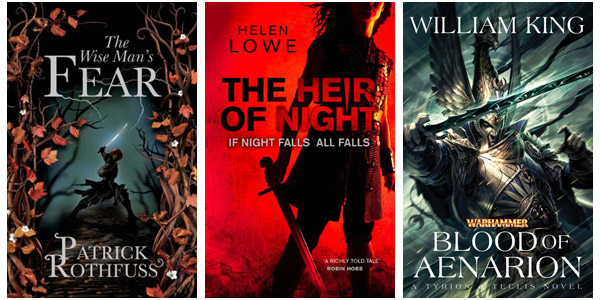 The winners of the 3 David Gemmell Awards were announced over the weekend, presented in a ceremony held at London's Magic Circle headquarters.
Patrick Rothfuss wins the Legend Award for "best novel" with The Wiseman's Fear. Helen Lowe gets the Morningstar award for "best debut" with Heir of Night and the Black Library artist Raymond Swanland walks away with the Ravenheart award for "best cover", given for the quite brilliant cover art on Blood of Aenarion.
Not only did we vote for Patrick's novel we also reviewed The Heir of Night for the Morningstar competition, expect to see the review published on the site soon.
Also announced on the night was that next years awards will be presented as part of the 2013 World Fantasy Convention, held in Brighton at the Metropole Hotel between the 31st October and the 3rd November.