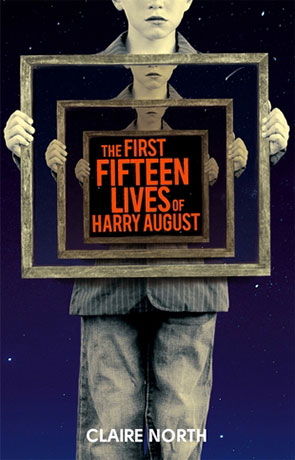 Book details
The First Fifteen Lives of Harry August

Publisher:

ISBN:

978-0356502588

Published:

August 2014

Pages:

448

Format reviewed:

Paperback

Review date:

30/01/2015

Language:

English

Age Range:

13-
About the author
I often stay clear of books recommended by Richard and Judy, I find their "recommendations" largely restricted to wishy washy "popular" and "literary" fiction. However, like a thousand Monkeys at a thousand typewriters random chance dictates that they "should" occasionally strike gold and The First Fifteen Lives of Harry August is the genuine, solid, 20 caret variety.
The novel deals with the ideas of Time Travel, causality, reincarnation and time as a non-linear construct in an entirely original manner. It's an astounding piece of fiction that really makes you think. Whats more though is that it's a great story too with one hell of a protagonist in the form of Harry. Harry you see is a rare individual indeed, he is a Kalachakra. Rather than live one life, each time he dies he is reborn again back where he was born before BUT with the memories of having lived. These memories are cumulative and so with each "loop" he remembers all his past times and future events he has witnessed.
There are few individuals on the planet given such a gift and these immortals form an informal "Cronus Club" who help find and fund others like them. They also try and prevent other Kalachakra (also known as Ouroborans) seriously screwing up the Earth. As you can imagine there are a few who try and one who seems a lot better at it than others. I'll not give anything further away than that as it's worth finding out yourself.
Rather than deal with the technical minutiae of time travel, the novel examines the question of just what someone would do and how it would change them were they given the chance of immortality. The book is simply a joy to read, Harry an almost perfect companion to take the journey with.
The result is one of those books that comes along once in a blue moon, its thought provoking, clever and wonderfully refreshing with some big concepts and yet remains accessible and fun to read. It's got a twisty story that will satisfy even the shortest 21st century post-internet, post-smart phone attention span. Just as importantly it has a great deal of charm, enough that it has managed to be one of those few books that pretend they aren't really science fiction - it's got enough mainstream appeal to hoodwink the literary readers (Like Richard and Judy).
If this doesn't get the recognition it deserves in 2015 I'll be changing events on my next time around.
Written on 30th January 2015 by Ant .
You may also like