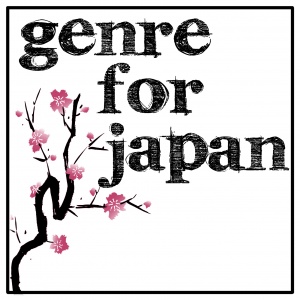 The devastation caused by the Earthquake and resulting Tusami on the 11th March has created shock and horror around the world, the sheer force of this natural disaster, the loss of life and the resulting crisis this has caused for the good people of Japan cannot be adequately described.
That feeling of helplessness for me and many others has been keenly felt, however there is something we can do - Genre for Japan has been setup by those in the Book Reviewer community to raise much needed relief funds.
The Brainchild of Amanda Rutter of Floor to Ceiling Books, Genre for Japan will auction manuscripts, ebooks, hardback books and paperbacks (many signed by the authors) that have been generously donated by publishers and authors.
The Auction begins on Monday 28th of March and will run for 6 days, so far details of material being auctioned include a signed limited edition hardback of Dan Adnett's excellent novel Embedded, signed limited edition of Lauren Beukes Zoo City (Both donated by those Angry Robots) and a signed Hardback of Will Hill's Department 19, donated by the author himself.
I myself will be bidding and I urge everyone who can spare the cash to do the same.