Willis, Miéville and Jemisin win the 2011 Locus awards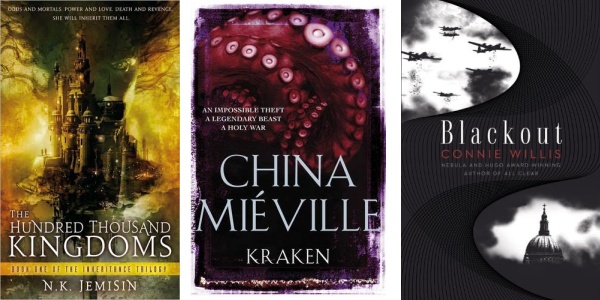 This years winners of the prestigious Locus awards have been announced over the weekend with China Miéville winning "best fantasy novel" for Kraken, Connie Willis wins "best science fiction novel for her Nebula winning Backout/allclear books and NK Jemisin wins "best first novel" for her novel The Hundred Thousand Kingdoms.
Other winners include Paolo Bacigalupi for his young adult novel Ship Breaker, Ted Chiang for his novella The Lifecycle of Software Objects.
Neil Gaiman walks away with 2 awards!, one for "best novellete" with "The Truth Is a Cave in the Black Mountains" and one for "best short story" with "The Thing About Cassandra".
Congratulations to all this years winners.