Waterstones feels the Credit Crunch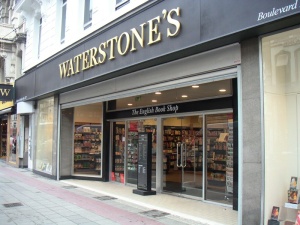 Waterstone's feels the Credit Crunch as like for like sales drop 3.1% in the 26 weeks up to the end of October. However since October they are reporting a marked decline in sales as the credit crunch bites and consumer confidence drops. This is reported by HMV who are the owners of the Waterstone's chain of book stores (who also previously bought Ottakers too).

Waterstone's operating losses have increased from ?8.9 million to ?9.3 million. HMV said the book market as a whole dropped 5% during the period and had been hit hard by poor performance in the non-fiction category. Traditionally this category is very strong in the run up to Christmas due to the Celebrity books that are always launched. While HMV chief executive Simon Fox has been quoted as saying:
I would say the number of titles and quality of titles is the same year on year.

It is thought that these may have been a discretionary spend and since the credit crunch consumers are tightening up on their non essential purchases.

As a book fanatic myself, in my opinion I have seen the retail price of books, both Hardback and Paperback rocket in price and credit crunch or no credit crunch, I have been looking for lower prices for new (and second hand) books for quite some time. I also believe that competition in the sales of books has really been stifled.

With the decline of Woolworths my home town has a Waterstones, an Ottakers (the same company and the same price, selling largely the same books) and WH Smith. There is one independant book shop that has been struggling for years and really only gets by selling second hand books, so where is the competition?. As a consumer this is the reason for the decline in book sales, not the credit crunch but the incredibly high retail price for new books and lack of competition in selling them.