Terry Pratchett and Stephen Baxter Join forces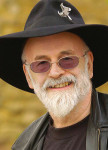 One of my very favorite authors of all time and also one of the most popular authors ever with more than 55 million novels sold, Sir Terry Pratchett is teaming up with one of my most respected authors of all time, hard scifi writer Stephen Baxter - creator of Space, Evolution, flux and Arc (to name a few) - to create a science fiction story called "The Long Earth".
The Long Earth is a story of a chain of parallel worlds lying side by side in a higher space of possibilities, each differing in some way from its neighbours, creating an infinite landscape of infinite possibilities. And you can just step from one world to the next.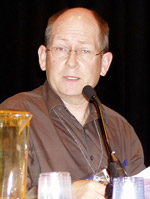 The story is the brain child of Sir Terry and was originally conceived right at the very start of the explosion that was the Discworld in 1986, after writing Equal Rights (the 3rd Discoworld novel), finally now seeing it's completion drawing near after more than 20 years, and 30 years since Sir Terry's only dabble's with science fiction in "The Dark side of the Sun" (1976) and "Strata" (1981).
The first Long Earth novel is due to be published by Doubleday in spring 2012.
Life... is like a grapefruit. It?s orange and squishy, and has a few pips in it, and some folks have half a one for breakfast.
Book of the month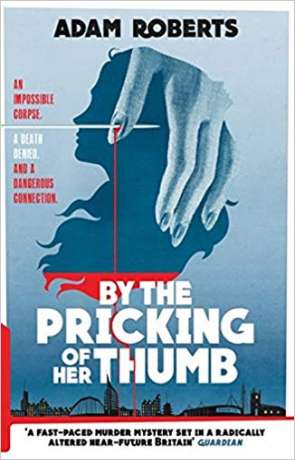 By the pricking of her thumb by Adam Roberts
A Message from SFBook
SFBook is entirely funded by Ant including hosting, development and any other costs.
If you enjoy the site please consider a small donation towards the cost of the upkeep and development of SFBook.