SFGateway - the future of classic sci-fi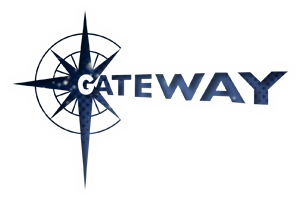 While some publishers are bemoaning the drop in paper book sales, decrying the end of all things book related a few of the more forward thinking are embracing this shift in format and realise it for what it is - a simple change in the format of the book.
As I have said on a number of occasions I firmly believe there will always be a place for the paper version of the book but there is no doubt that e-books are here to stay and will undoubtedly become the largest medium for works of fiction.  One of these leaders in this digital revolution also happens to be the oldest in Britain, Gollancz.
With a distinguished history and an insatiable appetite for all things science fiction - having already created the SF Masterworks and Fantasy Masterworks - they are now going stratospheric in their ambition which is to build the most comprehensive library of classic SFF titles ever assembled and to then provide a platform for people to talk about them - SF Gateway. They have also partnered with the third edition of the SF Encyclopedia, currently being rebuilt in beta release and designed to act as a complimentary repository of anything science fiction.
SF Gateway is the online equivalent of the greatest ever specialist bookshop, stocking not just an authors most popular works but everything they ever wrote and staffed by people who have an encyclopedic knowledge of SFF. It's a bold and daring adventure and it's one of the most exciting sci-fi projects that I have ever seen.
As if that wasn't enough they have also begun launching collections of  fantasy and science fiction series bought together as one big e-book package such as Alastair Reynolds Revelation Space series and James Barclay's Raven Collection.
For anyone who wants to rediscover the classics, or perhaps start reading them for the first time, SF Gateway and the SF Encyclopedia should be your first port of call.