New Red Dwarf TV Episodes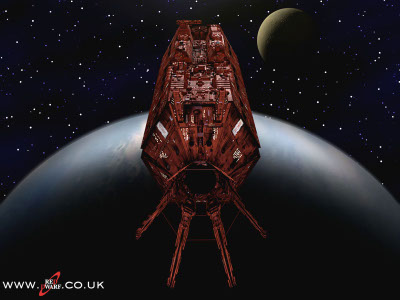 You heard right, we are going to get four brand new episodes of the hit TV series Red Dwarf on the TV Channel Dave.
These are to celebrate the 21st birthday of red dwarf and filming begins in January 2009 with two episodes being created with the same look and feel as the original series.
Doug Naylor is masterminding the special episodes and the Whole cast is reuniting for the show, so thats Robert Llewellyn (Kryten), Chris Barrie (Rimmer), Craig Charles (Lister) and Danny John-Jules (Cat). Not sure if that includes Kochanski or not? but the last series, red dwarf eight was first shown in 1999 and reached 8 million viewers.
The Details of the four episodes so far (and this could change) are:
Show One: The Making of the Special Episodes
Show Two: Ten years on, Part One...
Show Three: Ten years on, Part Two...
Show Four: A Clip Show made by the Cast themselves.
The new episodes are due to be broadcast sometime in 2009 and could, if successful pave the way for more new content.
For more information or to keep up to date with developments, head over to the Red Dwarf website: Red Dwarf