New Red Dwarf dates confirmed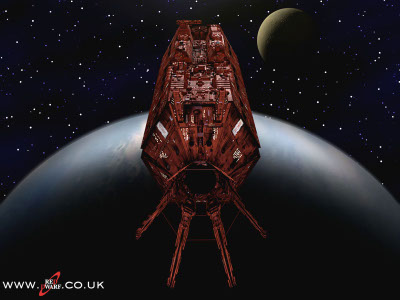 It has been confirmed that the brand new Red Dwarf episodes will be shown on Digital TV this easter. The first episodes, a two part story called "Back to Earth" will be shown on Friday 10th April 2009 at 9pm on digital channel Dave. This will be followed by a special episode with no sets, special effects or autocue and finally a behind the scenes making of episode, showing the making of the first two new episodes. The original four cast are reunited (Dave, Lister, Cat and Kryten) along with Cloe Annett as Kochanski, and filming is due to begin in february.
The story for the main special episodes goes along the lines of:
When Lister's busy day of annoying Rimmer is interrupted by a monstrous attack, it's pretty much business as usual - until a shock development throws Rimmer, Lister, Cat and Kryten back to planet Earth?
You can find more information about the return of the series, lots of facts about the series in general, and other goodies at the official Dave site Dave TV.