Happy Birthday! SFBook is 11 years old!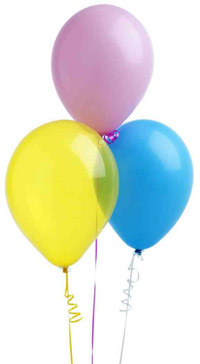 Happy Birthday to us Happy Birthday to us Happy Birthday SFBook, Happy Birthday to us. As you may have just guessed SFBook is 11 years old!, which in internet terms is positively ancient and only a year younger than the colossus Google.
Over the last 11 years SFBook has strived to offer the best reviews in the science fiction, fantasy, speculative fiction and even horror genres and I hope that this will continue for at least another 11 years.
We've recently undergone a bit of an overhaul and have merged 2 sites into one, as you can imagine this is quite an undertaking - especially as it's had to have been done by hand. Since the end of August there's been about 1500 pages transfered over and these are being updated and published on a regular basis.
New reviews do of course continue and we always welcome publishers and authors to get in touch if they would like their work reviewed.
We would like to personally thank all our visitors over the last 11 years and hope that you continue to enjoy the site.