David Eddings passes away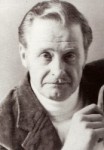 It is with a very heavy heart that we report that the much loved, well respected and very talented author David Eddings has passed away on Monday 2nd June 2009, aged 77.
David was the author of the hugely popular Belgariad and Malloreon series, amongst others. In his later years it was made public that his wife Leigh Eddings was a co-author for most of his novels and her name was included on all Davids later works.
Leigh Eddings passed away on the 28th February 2007, after a series of strokes, aged 69. It is known that David missed her terribly and his work since never really flowed.
David was a giant figure in the fantasy book scene and his sense of the epic paved the way for a whole host of fantasy writers.
I am sure I speak for most readers in adding my deepest sadness at the news and say that David Eddings will be missed by many.