Co-Creator of D&D, Dave Arneson dies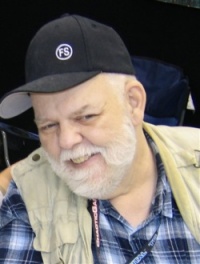 The Co-Creator of Dungeons and Dragons (D&D), Dave Arneson has died of cancer aged 61. He had been battling the illness for the last 2 years and passed away on tuesday.
Being an avid table top gamer, Dave attended a convention in 1969 and met Gary Gygax. They became great friends and their first collaboration, along with Mike Carr, was a set of rules for sailing-ship battles called "Don't Give Up the Ship!".
Along with Garry Gygax, Dave Arneson created the most famous and successful role playing game in history. Dungeons and Dragons was created in 1974 and developed many of the fundamental ideas of role-playing, like gaining experienced points for success in adventurers and leveling up as a result.
It was also the first role playing game to understand the importance of brains over brawn, where just having the best physique or biggest weapon would not mean you would necessarily succeed in a quest.
This led to a much more cerebral game, and Dungeons and Dragons has since been the originator of a whole genre of books, films and both role playing and computer games.
Dave Arneson is also noted for creating the very first ever role-playing campaign and the prototype for all campaigns since.
In his later years he set up his own role playing and computer game company and taught game design
He will be missed by millions of Dungeons and Dragons fans around the world.