Clash of the Digital Titans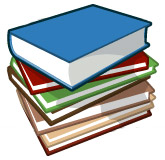 The online giant Amazon is joining forces with digital Titans Microsoft and Yahoo to sign up to the Open Book Alliance in a coalition to fight Google's attempt to create the world's biggest virtual library.
The Open Book Alliance opposes a recent legal settlement worth $125 million between book publishers and Google which compensates copyright holders whose works appear in the Google book search service. This deal is already being investigated by anti-trust regulators with some believing the deal breaches the US anti-trust act.
The Open Book Alliance is being led by the Internet Archive, a non-profit organisation whose aim is to build an Internet Library by preserving webpages by taking "snapshots" of websites, and offer permanant access to any collection that exists in digital form.
In addition, they also scan text and have so far digitised over half a million books to date, with a total of over 1.5 million texts currently available.
All of these scanned books can be viewed for free, under the creative commons licence. People are encouraged to upload their own text, as long as they agree to the freedom of sharing their work.
The founder of the Internet Archive, Brewster Kahle was quoted as saying:
"Google is trying to monopolise the library system, If this deal goes ahead, they're making a real shot at being 'the' library and the only library."
Critics of the Google settlement claim that the deal will mean the end to the open, public access and support for libraries where books can be exchanged, resold or repackaged in different ways. While the Google deal may be good news for book publishers, bookshops, both online and on the high street could also suffer, as the books are purchased direct from the publishers, while Google may be impossible to compete with.
The Internet Archives director of access, Peter Bradley voiced his concerns,
"All of us in the coalition are oriented to foster a vision for a more competitive marketplace for books. We feel that if approved, Google would earn a court-sanctioned monopoly and the exploitation of a comprehensive collection of books from the 20th Century."
Google has defended it's plans by arguing that the deal brings a great deal of benefits to authors and will make millions of out of print books widely available online. In a statement, they said:
"The Google Books settlement is injecting more competition into the digital books space, so it's understandable why our competitors might fight hard to prevent more competition."
Any comments on the settlement must be submitted before the 4th September 2009 and then in early October a judge in the southern district of New York will consider whether to approve a class-action law suit.