Buggrit! millennium hand and shrimp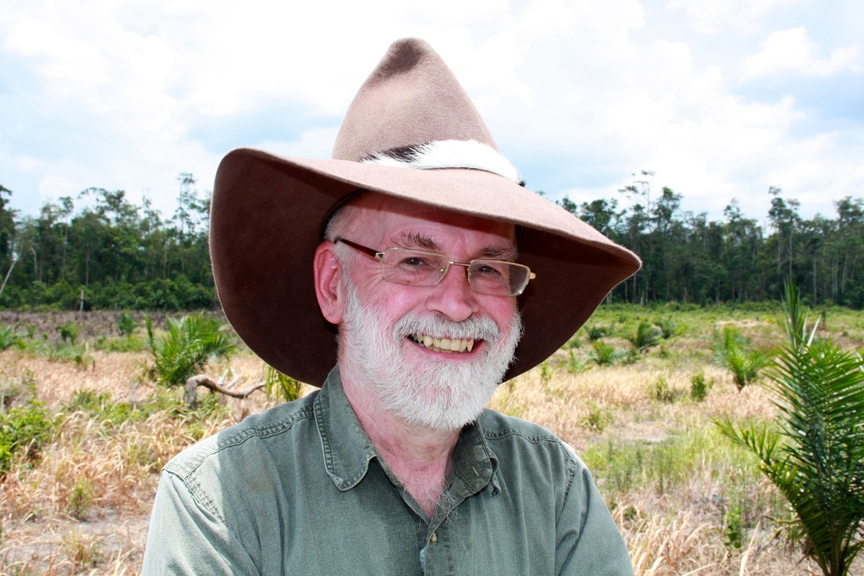 I am sure that I speak for all here at SFBook when I say how sad we are to hear of to hear of the passing of Sir Terry Pratchett, knight of the realm. As I've mentioned before his talent was unique, each of his novels a priceless gem with so much humour, intelligence and wit. There was, and likely never will be someone quite like him.
I have been reading his books for over 20 years, — in fact I have read his books more than I have any other author alive or dead. From The Colour of Magic back in the 1980's through every Discworld book to his collaboration with Stephen Baxter with the science fiction Long Earth series and lately his semi-autobiography A Slip of the Keyboard (the introduction by friend Neil Gaiman seeming ever so poignant now).
His novels are not read so much as consumed, more addictive than a class A drug and more rewarding than a box full of kittens. He does live on in the myriad characters he has given birth to, from the klutzy Rincewind to the acerbic Granny Weatherwax and the multitude of stories he has told.
I struggle to find words to express just how much his life has given to the world of literature so I will simply say
Thank you Sir Terry for providing some of the most memorable, most witty and intelligent stories I have ever had the fortune to experience.
Our reviewer Allen Stroud has written about what Terry Pratchett meant to him, a fitting tribute and a worthy read.