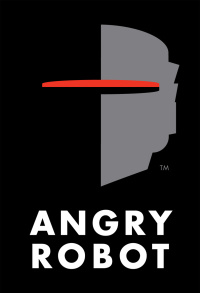 Angry Robot books are set to invade the publishing scene with their first release, Moxyland by Lauren Beukes, due to be published on the 1st July 2009.
A new imprint of HarperCollins, Angry Robot Books is dedicated to releasing the very best in modern adult science fiction and fantasy.
Clearly passionate about science fiction and fantasy, the aim is to deliver novels that have energy, intelligence and a damn good story.
Novels will be released in a variety of formats including physical paperbacks, limited editions, ebooks and audio, published world-wide.
Prepare for the invasion...