Angry Robot open to unrepresented novelists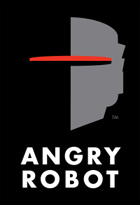 The most innovative publishers around at the moment are without a doubt those at Angry Robot Books, and continuing on their tireless quest to provide us with the best in science fiction and fantasy they have announced that for one month only in March 2011 they will open their doors to all unrepresented authors anywhere.
With a dedicated team of readers, any author is open to submit their work during the month and the best of these will be considered for publication.
If successful they will also consider further "open door months" in the future.
Angry Robot's Editor, Lee Harris, said, "We're delighted to be able to offer this opportunity to unpublished and unrepresented novelists. There are a lot of exciting authors out there, just waiting to be discovered, and we'd like to be able to help them kick-start their careers."
There are guidelines for submission, which you can find on their open door submissions page along with details on how to go about submitting your work.