Stephen King
Stephen King doesn't really need an introduction, even most of those who have never read one of his many novels know his name. Few other authors have become so well known. He has sold over 350 million books worldwide, many of his novels have been made into successful (and not so successful) films and TV series.
He has published over 60 novels, around 200 short stories and he has won many awards including 9 Bram Stoker awards, 5 Locus awards, 5 British Fantasy awards, 1 Hugo, 4 World Fantasy awards and many more...
Writing primarily within the horror genre, he is seen as hugely influential. He has also written novels under the pen name of Richard Bachman as well as others for shorter fiction, including John Swithen.
Bibliography
Single Volumes
Carrie (1974)
Salem's Lot (1975)
The Shining (1977)
Rage (1977)
The Stand (1978)
The Long Walk (1979)
The Dead Zone (1979)
Firestarter (1980)
Roadwork (1981)
Cujo (1981)
The Running Man (1982)
Creepshow (1982)
Christine (1983)
Pet Sematary (1983)
Cycle of the Werewolf (1983)
The Talisman (1984)
Thinner (1984)
It (1986)
The Eyes of the Dragon (1987)
Misery (1987)
The Tommyknockers (1987)
Nightmares in the Sky (1988)
The Dark Half (1989)
Dolan's Cadillac (1989)
My Pretty Pony (1989)
The Stand (1990)
Needful Things (1991)
Gerald's Game (1992)
Dolores Claiborne (1993)
Insomnia (1994)
Rose Madder (1995)
Umney's Last Case (1995)
The Green Mile (1996)
Desperation (1996)
The Regulators (1996)
Bag of Bones (1998)
Storm of the Century (1999)
The New Lieutenant's Rap (1999)
The Plant (2000)
Dreamcatcher (2001)
Black House (2001)
From a Buick 8 (2002)
The Colorado Kid (2005)
Cell (2006)
Lisey's Story (2006)
Stationary Bike (2006)
Blaze (2007)
The Mist (2007)
Duma Key (2008)
Ur (2009)
Under the Dome (2009)
11.22.63 (2011)
Joyland (2013)
Doctor Sleep (2014)
Revival (2014)
Mr. Mercedes (2014)
Finders Keepers (2015)
End of Watch (2016)
Collections
Night Shift (1978)
Different Seasons (1982)
Skeleton Crew (1985)
The Bachman Books (1985)
Four Past Midnight (1990)
Nightmares & Dreamscapes (1993)
Six Stories (1997)
Hearts in Atlantis (1999)
Blood and Smoke (2000)
Secret Windows (2000)
Everything's Eventual (2002)
Just After Sunset (2008)
Blockade Billy (2010)
Full Dark, No Stars (2010)
The Dark Tower
Creativity is knowing how to hide your sources
Book of the month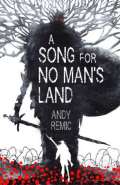 A Song for No Man's Land by Andy Remic
A Message from SFBook
SFBook is entirely funded by Ant including hosting, development and any other costs.
If you enjoy the site please consider a small donation towards the cost of the upkeep and development of SFBook.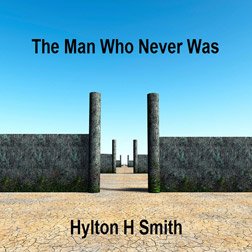 Review Archives