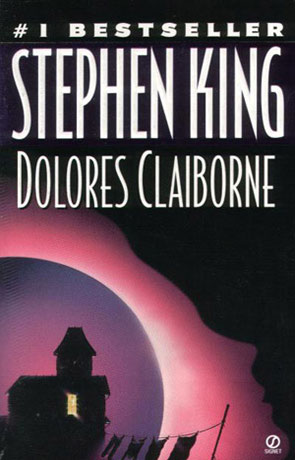 Book details
Dolores Claiborne

Publisher:

ISBN:

Published:

1992

Pages:

320

Format reviewed:

Paperback

Review date:

14/10/1999

Language:

English

Age Range:

N/A
About the author
Dolores Claiborne is a horror novel by the master of the genre Stephen King.

I got Dolores Claiborne (DC) as a gift over half a year ago, but after having read The Regulators I haven't really felt like reading any King. Having read about DC in alt.books.stephen-king, I definitely didn't want to read it - the topic of an abused woman didn't appeal to me at all.

Well, running out of books to read luckily forced me to start reading DC. DC is the story about a woman (yes, you guessed it her name is Dolores Claiborne) and why she killed her husband and how she became a first class bitch. King lets Dolores tell the story from beginning to end - which may sound a bit tiring but it actually works quite well - Dolores is a very good story teller with an interesting story to tell.

There's nothing supernatural about DC, except a small link to Geralds Game. But there's enough horror and suspense to satisfy most people. In DC King does what he does best - creates a strong character, you may not like her, but you definitely want to know more about her.
Written on 14th October 1999 by TC .
You may also like