HP Lovecraft
HP (Howard Philips) Lovecraft was an American author of horror, fantasy and science fiction, much of his work belongs to the sub-genre "weird fiction".

He is the founder of the popular Cthulhu Mythos which is a series of loosely interconnected fiction featuring a pantheon of humanity-nullifying entities. There are computer games, roleplay games, artwork, novels and short stories written by a number of authors that make up the Cthulhu universe.

Much of Lovecrafts work was pessimistic and quite cynical and most of his protagonists are very much the antithesis of the traditional character. He achieved a limited fame through his life, however since he passed away he has become much more popular and is now regarded by many as one of the most influential horror writers of the 20th century.
Bibliography
Novels
The Case of Charles Dexter Ward (1927)
Novellas
The Dream-Quest of Unknown Kadath
The Whisperer in Darkness
The Shadow Over Innsmouth
The Shadow Out of Time
Short Stories
A Reminiscence of Dr. Samuel Johnson (1917)
Dagon (1919)
Beyond the Wall of Sleep (1919)
Memory (1919)
The White Ship (1919)
The Doom that Came to Sarnath (1920)
Polaris (1920)
The Statement of Randolph Carter (1920)
The Street (1920)
The Terrible Old Man (1920)
The Cats of Ulthar (1920)
Nyarlathotep (1920)
The Tree (1921)
The Picture in the House (1921)
The Nameless City (1921)
The Late Arthur Jermyn (1921)
Ex Oblivione (1921)
The Other Gods (1921)
Herbert West?Reanimator (1922)
The Tomb (1922)
Celepha?s (1922)
The Music of Erich Zann (1922)
Hypnos (1923)
What the Moon Brings (1923)
The Lurking Fear (1923)
The Rats in the Walls (1924)
The Hound (1924)
The Temple (1925)
The Unnamable (1925)
The Festival (1925)
In the Vault (1925)
The Moon-Bog (1926)
The Outsider (1926)
He (1926)
The Colour Out of Space (1927)
Pickman's Model (1927)
The Horror at Red Hook (1927)
Cool Air (1928)
The Call of Cthulhu (1928)
The Silver Key (1929)
The Dunwich Horror (1929)
The Strange High House in the Mist (1931)
The Dreams in the Witch House (1933)
From Beyond (1934)
The Quest of Iranon (1935)
The Haunter of the Dark (1936)
The Shunned House (1937)
The Thing on the Doorstep (1937)
Azathoth (1938)
The Descendant (1938)
History of the Necronomicon (1938)
Ibid (1938)
The Book (1938)
The Very Old Folk (1940)
Sweet Ermengarde (1943)
The Transition of Juan Romero (1944)
Old Bugs (1959)
Who is more to be pitied, a writer bound and gagged by policemen or one living in perfect freedom who has nothing more to say?
Book of the month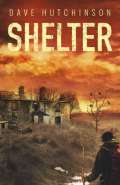 Shelter by Dave Hutchinson
A Message from SFBook
SFBook is entirely funded by Ant including hosting, development and any other costs.
If you enjoy the site please consider a small donation towards the cost of the upkeep and development of SFBook.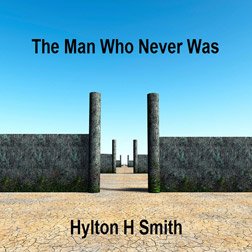 Review Archives