Christopher Golden
Christopher Golden is an American author of Horror, Fantasy and Science Fiction mainly for the Young Adult market.

He has written novelisations based on various popular films and TV shows including "Buffy the Vampire Slayer", "X-Men", "Daredevil", "Battlestar Galactica" and "Hellboy".
Bibliography
The Hidden Cities
Mind the Gap (2008)
Map of Moments (2009)
The Chamber of Ten (2010)
The Veil
The Myth Hunters (2006)
The Borderkind (2007)
The Lost Ones (2008)
The Shadow Saga
The Menagerie
The Nimble Man (2004)
Tears of the Furies (2005)
Stones Unturned (2006)
Crashing Paradise (2007)
Ghosts of Albion
Accursed (2005)
Astray (2005)
Initiation (2006)
Witchery (2006)

Hellboy

Hellboy: The Lost Army (1997)
Hellboy: The Bones of Giants (2001)
Hellboy: The Dragon Pool (2007)

Battlestar Galactica

Battlestar Galactica: Armageddon (1997)
Battlestar Galactica: Warhawk (1998)

Daredevil

Daredevil: Predator's Smile (1996)

Gen??

Justice League

Justice League: Exterminators (2004)

King Kong

X-Men

X-Men: Mutant Empire-Siege (1996)
X-Men: Mutant Empire-Sanctuary (1996)
X-Men: Mutant Empire-Salvation (1997)
X-Men: Codename Wolverine (2000)

Body of Evidence

Body Bags (1999)
Thief of Hearts (1999)
Soul Survivor (1999)
Meets the Eye (2000)
Head Games (2000)
Skin Deep (2000)
Burning Bones (2001)
Brain Trust (2001)
Last Breath (2004)
Throat Culture (2005)

OutCast

OutCast: The Un-Magician (2004)
OutCast: Dragon Secrets (2004)
OutCast: Ghostfire (2005)
OutCast: Wurm War (2005)

Prowlers

Prowlers (2001)
Laws of Nature (2001)
Predator and Prey (2001)
Wild Things (2002)

Buffy the Vampire Slayer

Halloween Rain (1997)
Blooded (1998)
Child of the Hunt (1998)
Out of the Madhouse (1999)
Ghost Roads (1999)
Sons of Entropy (1999)
Immortal(1999)
Sins of the Father (1999)
Spike & Dru: Pretty Maids All in a Row (2000)
The Lost Slayer a 4 part series(2001)
The Lost Slayer I: Prophecies (2001)
The Lost Slayer II: Dark Times (2001)
The Lost Slayer III: King of the Dead (2001)
The Lost Slayer IV: Original Sins (2001)
Oz: Into the Wild (2002)
The Wisdom of War (2002)
Monster Island (2003)
Dark Congress (2007)

Single Volumes

Strangewood (1999)
Straight On 'Til Morning (2001)
The Ferryman (2002)
The Boys Are Back in Town (2004)
Wildwood Road (2005)
Bloodstained Oz ( 2006)
Baltimore, or The Steadfast Tin Soldier and the Vampire (2007)
Poison Ink (2008)
Soulless (2008)
When Rose Wakes (2010)
The Ocean Dark (2010)
War's Children (2011)
Snowblind (2014)

Young Adult Novels

Single Volumes

Beach Blanket Psycho (1995)
Bikini (1995)
Force Majeurei (2002)

The Hollow series

Horseman (2005)
Drowned (2005)
Mischief (2006)
Enemies (2006)

The Waking

Written as Thomas Randall

Dreams of the Dead (2009)
Spirits of the Noh (2011)
A Winter of Ghosts (2011)

The Secret Journeys of Jack London

Aliens Universe
Creativity is knowing how to hide your sources
Book of the month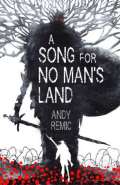 A Song for No Man's Land by Andy Remic
A Message from SFBook
SFBook is entirely funded by Ant including hosting, development and any other costs.
If you enjoy the site please consider a small donation towards the cost of the upkeep and development of SFBook.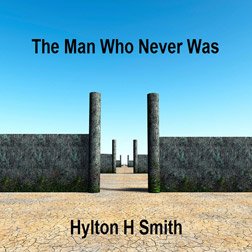 Review Archives