Ursula K Le Guin
Ursula K Le Guin is an American author who has written novels, children's books, poetry, short stories and essays.
Most of her work has been written within the fantasy and science fiction genres and she has won many awards for her work, including five Hugo Awards, 6 Nebula Awards, 19! Locus Awards (more than any other author), the National Book Award for Children's Books, the Gandalf Grand Master Award and has become the Science Fiction and Fantasy Writers of America Grand Master in 2003.
Ursula K Le Guin has a number of running themes through her works, there is often a strong emphasis on the social sciences, including sociology and anthropology and she explores ideas of race, religion and ecology with intelligence and a clear, plain speaking approach. A number of her science fiction novels are set within the "Hanish Cycle", detailing a Galactic civilisation in the future.
Ursula LeGuin would never describe herself as a feminist author. Yet her novel "The Left Hand of Darkness" has argueably become a part of the canon of feminist literature. It is also one of the few science fiction novels that could be considered feminist. Why has this book generated so much theoretical interest?
The answer lies in her treatment of gender within the novel. The plot of this book seems simple, as it is primarily a story of the quest of two people to reach a destination (forgive me but its been ages since I've actually read this book). What causes the commotion is the fact that the inhabitants of this distant clime manifest different sex organs during biological cycles. LeGuin uses the genre of sci-fi to examine what it exactly means to be male or female and challenges us to envision a society where sex and reproductive capacities constantly change. The twist is that the protagonist is a human male who must reconcile is primarily platonic frienship with his guide during the sexual cycles of this guide.
Though it is clear LeGuin did not intend for this theme to cause such a fuss in the academic world of women's studies, its accessibility and uniqueness make it a much more preferable read than more tedious tomes of women's literature. If I had to teach a class on women's literature, LeGuin would certainly be at the top of my list because it challenges our notions of gender without being preachy or having an overtly feminist agenda (which tends to devalue works that are self-consciously feminist).
Bibliography
Earthsea
A Wizard of Earthsea (1968)
The Tombs of Atuan (1971)
The Farthest Shore (1973)
Tehanu: The Last Book of Earthsea (1990)
The Other Wind (2001)
Earthsea short stories
The Word of Unbinding (1975)
The Rule of Names (1975)
Dragonfly (2001)
Tales from Earthsea (2001)
Hainish Cycle
Hainish Cycle short stories
Dowry of the Angyar (1964)
Winter's King (1969)
Vaster Than Empires and More Slow (1971)
The Day Before the Revolution (1974)
The Shobies' Story (1990)
Dancing to Ganam (1993)
Another Story OR A Fisherman of the Inland Sea (1994)
The Matter of Seggri (1994)
Unchosen Love (1994)
Solitude (1994)
Coming of Age in Karhide (1995)
Mountain Ways (1996)
Old Music and the Slave Women (1999)
Miscellaneous novels and story cycles
The Lathe of Heaven (1971)
Direction of the Road (1974)
The Eye of the Heron (1978)
The Beginning Place (1980)
Always Coming Home (1985)
Lavinia (2008)
Short story collections
The Wind's Twelve Quarters (1975)
The Compass Rose (1982)
Buffalo Gals, and Other Animal Presences (1987)
Searoad (1991)
A Fisherman of the Inland Sea (1994)
Unlocking the Air and Other Stories (1996)
The Birthday of the World (2002)
Changing Planes (2003)
Books for children and young adults
The Catwings Collection
Catwings (1988)
Catwings Return (1989)
Wonderful Alexander and the Catwings (1994)
Jane on her Own (1999)
Annals of the Western Shore
Gifts (2004)
Voices (2006)
Powers (2007)
Single Volumes
Very Far Away from Anywhere Else (1976)
Orsinian Tales (1976)
Leese Webster (1979)
Solomon Leviathan's Nine Hundred and Thirty-First Trip Around the World (1984)
A Visit from Dr. Katz (1988)
Fire and Stone (1989)
Fish Soup (1992)
A Ride on the Red Mare's Back (1992)
Tom Mouse (2002)
Cynical realism is the intelligent man's best excuse for doing nothing in an intolerable situation.
Book of the month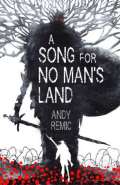 A Song for No Man's Land by Andy Remic
A Message from SFBook
SFBook is entirely funded by Ant including hosting, development and any other costs.
If you enjoy the site please consider a small donation towards the cost of the upkeep and development of SFBook.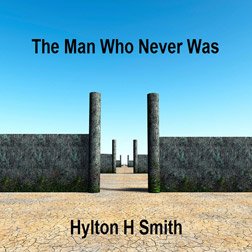 Review Archives