K W Jeter
K W Jeter (Kevin Wayne Jeter) is an American author of science fiction and horror stories, best known for his literary writing style, dark themes, and paranoid, unsympathetic characters.

In addition to original fiction, K W Jeter has written a number of novelisations in the Star Trek and Star Wars universes and has written three sequels to the Blade Runner film, which was based on Philip K Dick's novel "Do androids dream of electric sheep".

K W Jeter also has the distinction of coining the term "Steampunk", which was first mentioned in a letter to Locus magazine in April 1987 to describe his friends, Blaylock and Powers works. Jeter has also created two Steampunk novels - Morlock Night and Infernal Devices.
Bibliography
Original novels
Seeklight (1975)
The Dreamfields (1976)
Morlock Night (1979)
Soul Eater (1983)
Dr. Adder (1984)
The Glass Hammer (1985)
Infernal Devices (1987)
Dark Seeker (1987)
Mantis (1987)
Death Arms (1989)
Farewell Horizontal (1989)
In the Land of the Dead (1989)
The Night Man (1989)
Madlands (1991)
Wolf Flow (1992)
Noir (1998)
Star Wars books
The Mandalorian Armor (1998)
Slave Ship (1998)
Hard Merchandise (1999)
Star Trek: DS9
Bloodletter (1993)
Warped (1995)
Blade Runner
The Edge of Human (1995)
Replicant Night (1996)
Eye and Talon (2000)
I must have a prodigious amount of mind; it takes me as much as a week sometimes, to make it up
Book of the month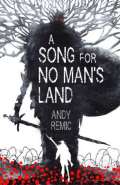 A Song for No Man's Land by Andy Remic
A Message from SFBook
SFBook is entirely funded by Ant including hosting, development and any other costs.
If you enjoy the site please consider a small donation towards the cost of the upkeep and development of SFBook.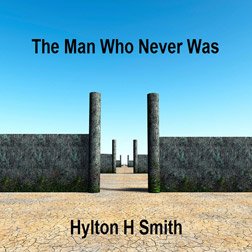 Review Archives