Dan Abnett
Dan Abnett is an accomplished and prolific British author of fantasy, science fiction and comic books, he has worked on such comics as 2000 AD, various Marvel and DC Comics and is a major contributor of Warhammer fantasy and Warhammer 40K. His Black Library published novels have sold in excess of 1 million copies and he has recently written the screenplay for the Ultramarines film.

As well as other tie-in works on series including Primeval, Torchwood and Doctor Who he also writes original fiction published by Angry Robot Books.
Bibliography
Kingdom (2000AD)
Warhammer 40,000
Gaunt's Ghosts series
First and Only (1999)
Ghostmaker (2000)
Necropolis (2000)
Honour Guard (2001)
The Guns of Tanith (2002)
Straight Silver (2002)
Sabbat Martyr (2003)
Traitor General (2004)
His Last Command (2005)
The Armour of Contempt (2006)
Only In Death (2008)
Blood Pact (2009)
Salvation's Reach (2011)
The Warmaster (2017)
Gaunt's Ghosts Spin-off's
Double Eagle (2004)
The Sabbat Worlds Crusade (2005)
Titanicus (2008)
Eisenhorn Trilogy
Xenos (2001)
Malleus (2001)
Hereticus (2002)
Ravenor Series
Ravenor (2004)
Ravenor Returned (2005)
Ravenor Rogue (2007)
The Horus Heresy
The Beast Arises
Single Volumes
Tactica Imperialis (2007)
Brothers of the Snake (2007)
Hard Choices (2010)
Warhammer Fantasy
Tales of Malus Darkblade
The Daemon's Curse (2005)
Bloodstorm (2005)
Reaper of Souls (2006)
Warpsword (2007)
Lord of Ruin (2007)
Single Volumes
Gilead's Blood (2000)
Hammers of Ulric (2001)
Riders of the Dead (2003)
Fell Cargo (2006)
Doctor Who
The Story of Martha (2008)
The Silent Stars Go By (2011)
Torchwood
Primeval
Original novels
Triumff: Her Majesty's Hero (2009)
Triumff: The Double Falsehood (2011)
Embedded (2011)
Fiefdom (2014)
Time is an illusion. Lunchtime doubly so.
Book of the month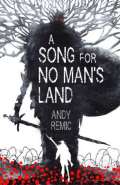 A Song for No Man's Land by Andy Remic
A Message from SFBook
SFBook is entirely funded by Ant including hosting, development and any other costs.
If you enjoy the site please consider a small donation towards the cost of the upkeep and development of SFBook.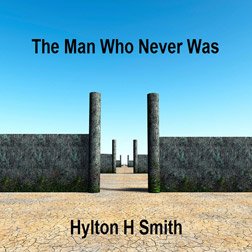 Review Archives