Clifford D Simak
Clifford D Simak was an award winning American author of science fiction. He won 3 Hugo awards, one Nebula and was the third ever Grand Master of the Science Fiction and Fantasy Writers of America.

Simak was a prolific writer of short and long fiction with many of his works nominated for awards, he was a stout believer in what he refered to as "realistic fiction" with science fiction rooted in science fact.
Bibliography
Novels
The Creator (1946)
Cosmic Engineers (1950)
Empire (1951)
Time and Again (1951)
City (1952)
Ring Around the Sun (1953)
Time is the Simplest Thing (1961)
The Trouble With Tycho (1961)
They Walked Like Men (1962)
Way Station (1963)
All Flesh Is Grass (1965)
Why Call them Back From Heaven? (1967)
The Werewolf Principle (1967)
The Goblin Reservation (1968)
Out of Their Minds (1970)
Destiny Doll (1971)
A Choice of Gods (1972)
Cemetery World (1973)
Our Children's Children (1974)
Enchanted Pilgrimage (1975)
Shakespeare's Planet (1976)
A Heritage of Stars (1977)
The Fellowship of the Talisman (1978)
Catface (1978)
The Visitors (1980)
Project Pope (1981)
Where the Evil Dwells (1982)
Special Deliverance (1982)
Highway of Eternity (1986)
Short Story Collections
Strangers in the Universe (1956)
The Worlds of Clifford Simak (1960)
Aliens for Neighbours (1961)
All the Traps of Earth and Other Stories (1962)
Other Worlds of Clifford Simak (1962)
The Night of the Puudly (1964)
Worlds Without End (1964)
Best Science Fiction Stories of Clifford Simak (1967)
So Bright the Vision (1968)
The Best of Clifford D. Simak (1975)
Skirmish: The Great Short Fiction of Clifford D. Simak (1977)
Brother And Other Stories (1986)
The Marathon Photograph and Other Stories (1986)
Off-Planet (1989)
The Autumn Land and Other Stories (1990)
Immigrant and Other Stories (1991)
The Creator and Other Stories (1993)
Over the River and Through the Woods (1996)
The Civilization Game and Other Stories (1997)
I've lived through some terrible things in my life, some of which actually happened.
Book of the month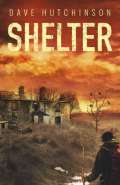 Shelter by Dave Hutchinson
A Message from SFBook
SFBook is entirely funded by Ant including hosting, development and any other costs.
If you enjoy the site please consider a small donation towards the cost of the upkeep and development of SFBook.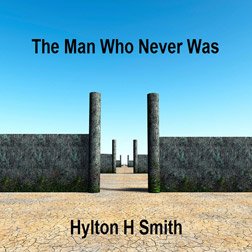 Review Archives