Brian Aldiss
Brian Aldiss is a British writer of science fiction, greatly influenced by his peer HG Wells - he is the vice-president of the international HG Wells Society. He has won a number of awards, including the Nebula, the BSFA (a number of times) and the John W Campbell award.

Served in the Royal Signal Corp in Burma and Sumatra during WWII. Afterward he worked as an assistant in a bookshop, and began writing fiction about the book trade, which was later collected in The Brightfount Diaries. He became editor of the The Oxford Mail in 1958, and was the first President of the British Science Fiction Association. Aldiss became closely aligned with the British New Wave in the mid 60's, while establishing himself as an important SF anthologist and critic.
Bibliography
The Horatio Stubbs saga
The Hand-Reared Boy (1970)
A Soldier Erect (1970)
A Rude Awakening (1978)
The Squire Quartet
Life In The West (1980)
Forgotten Life (1988)
Remembrance Day (1993)
Somewhere East Of Life (1994)
The Helliconia Trilogy
Helliconia Spring (1982)
Helliconia Summer (1983)
Helliconia Winter (1985)
Single Volumes
The Rain Will Stop (1942)
The Brightfount Diaries (1955)
Space, Time and Nathaniel (1957)
No Time Like Tomorrow (1958)
Non-Stop (1958)
Equator (1958)
The Canopy of Time (1959)
The Interpreter (1960)
The Male Response (1961)
The Primal Urge (1961)
Hothouse (1962)
The Airs of Earth (1963)
The Dark Light Years (1964)
Greybeard (1964)
Best SF stories of Brian Aldiss (1965)
Earthworks (1965)
The Impossible Smile (1965)
The Saliva Tree and other strange growths (1966)
An Age (1967)
Report On Probability A (1968)
Farewell Fantastic Venus (1968)
Barefoot in the Head (1969)
Neanderthal Planet (1970)
The Moment of Eclipse (1971)
The Book of Brian Aldiss (1972)
Frankenstein Unbound (1973)
The 80 minute Hour (1974)
The Malacia Tapestry (1976)
Brothers of the Head (1977)
Last Orders and Other Stories (1977)
Enemies of the System (1978)
New Arrivals, Old Encounters (1979)
Moreau's Other Island (1980)
Seasons in Flight (1984)
Courageous New Planet (1984)
The Year before Yesterday (1987)
Ruins (1987)
Dracula Unbound (1990)
A Tupolev too Far (1994)
Somewhere East of Life: Another European Fantasia (1994)
The Secret of This Book (1995)
White Mars Or, The Mind Set Free (1999)
Super-Toys Last All Summer Long and Other Stories of Future Time (2001)
Super-State (2002)
The Cretan Teat (2002)
Affairs at Hampden Ferrers (2004)
Cultural Breaks (2005)
Jocasta (2005)
Sanity and the Lady (2005)
HARM (2007)
Who is more to be pitied, a writer bound and gagged by policemen or one living in perfect freedom who has nothing more to say?
Book of the month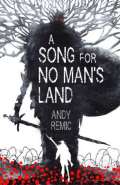 A Song for No Man's Land by Andy Remic
A Message from SFBook
SFBook is entirely funded by Ant including hosting, development and any other costs.
If you enjoy the site please consider a small donation towards the cost of the upkeep and development of SFBook.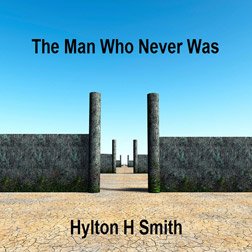 Review Archives