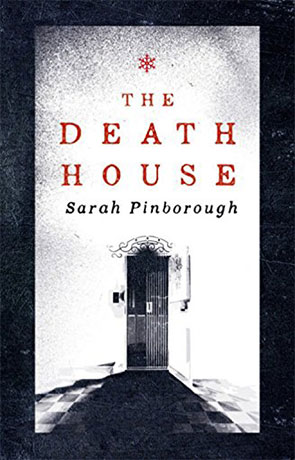 Book details
The Death House

Publisher:

ISBN:

B00K5UFGRC

Published:

February 2015

Pages:

288

Format reviewed:

Paperback

Review date:

05/12/2014

Language:

English

Age Range:

15-
About the author
I have been lucky enough to be one of a select few to receive an early copy of The Death House, wrapped in brown paper and twine and promising much. I have to say it's an impressive read.
The story involves a unique childrens home (The Death House) where those who are found susceptible to an unexplained terminal condition are taken. Those positive are found by a simple, compulsory blood test. Stripped from their friends and family these unfortunates are sent to live out the remainder of their days in some confined comfort.
They are given a great deal of freedom on the island the Death House resides but still closely studied by the "Matron" and her team of Nurses watching for signs of those becoming sick. Once sick they are taken to the "sanatorium". No one returns from the sanatorium.
The author writes fiction for both adults and young-adults and her adult orientated fiction often has a number of adult themes and scenes of sex and violence. The Death House feels like a cross-over between a young adult and adult. It's dark and forboding with an almost tangiable sense of fear running through the pages and yet is written from the perspective of these adolescents. The tone is more adult but the content devoid (mostly) of explicit language and written in a fairly simplistic manner. It works incredibly well, although the pace during the first half of the book was a little more sedate than I like. Having said that the author manages to build tension effectively. I don't often get creeped out but The Death House did manage to raise the hair on the back of my neck once or twice.
The author manages to draw the reader into the world of these otherwise ordinary children and share in their fears of the unknown and feelings of isolation. We get fed snippets of what this illness does but we never really know what it is, just that these kids will get it at some point and when they do begin to develop symptoms (which are rumoured in playground-like whispers to possibly include bleeding from the eyes) they are taken away in the dead of night and are never seen from again.
It's the feelings of isolation, the fears of death and the unknown and how we respond and react to the inevitable that lie at the heart of the book, set within the confines of a growing childs psyche. It's a very touching tale, powerful and yet written in a simplistic manner that belies it's subtle complexity.
The Death House is emotive, thoughful and memorable - remarkably subversive in it's complex nature all wrapped up in a superb ending - one to read in 2015.
Written on 5th December 2014 by Ant .
You may also like