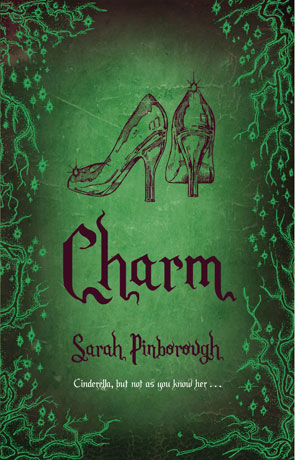 Book details
Charm

Publisher:

ISBN:

9780575093010

Published:

June 2013

Pages:

224

Format reviewed:

Hardback

Review date:

11/10/2013

Language:

English

Age Range:

N/A
About the author
Charm is the second in Sarah Pinborough's series of novels which rewrite the traditional fairy tale for an intelligent, adult audience. This time it's the story of Cinderella that is re-created into an erotic, adult and charged story with a touch of brothers grimm darkness. I love how the author connects the books into one coherent story arc - a stroke of genius and quite subtle enough to seem entirely natural.
As with Poison the book portrays very human people complete with their flaws, their dreams and aspiration where no-one is really "good" or "bad" so much as different and complicated - as we all are in reality. Despite being set within a traditional medieval period the novel feels very modern, especially in it's depiction of people and women in particular.
It's the way that the author brings it all to life that holds the real magic though. She is without doubt a very skilled wordsmith but her writing is so much more too; elevated to the point of true storyteller and one that can match anyone else around her.
The way she takes a traditional childrens tale as inspiration and builds an adult tale that feels original and familiar at the same time is nothing short of brilliant. I think it helps that there is no padding, no wasted space and you can comfortably read the whole novel in one or two goes (depending on how fast you read). The message that the author imparts here is that the real world is not a fairy-tale, that if you must consider the consequences of your own actions and that people can be ugly and beautiful and sneaky and bold and selfless and selfish.
Be careful what you blindly wish for as sometimes the worst thing that can happen is having that wish fulfilled.
Written on 11th October 2013 by Ant .
You may also like