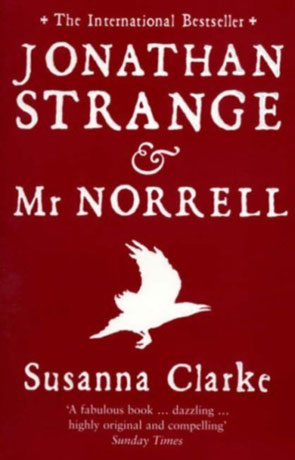 Book details
Jonathan Strange & Mr Norrell

Publisher:

ISBN:

Published:

September 2004

Pages:

1024

Format reviewed:

Paperback

Review date:

05/05/2010

Language:

English

Age Range:

N/A
Awards won
Jonathan Strange & Mr Norrell is an alternative history novel by Susanna Clarke.

In the year 1806, England is becoming frustrated by the long drawn out war with Napoleon. Practical Magic has long faded into the countries history but one remaining true Magician is found, a very reclusive Mr Norrell whose displays of Magic send a thrill throughout the country.

As Mr Norrell begins to entertain the populance (bringing a beautiful woman back from the dead and summoning a Ghostly Armarda against the french) he is challenged by a young, brilliant novice Magician by the name of Jonathan Strange.

Strange is daring, young and handsome (the polar opposite of Mr Norrell) and the two begin a dangerous battle which could cause more trouble than even they can possibly imagine.

Jonathan Strange & Mr Norrell is a bit of a mixed bag, on the one hand it has been very well written and has an intelligent and original plot but it also seriously lacks pace. While this is partly due to the fact that it has been written in the style of the early 19th century, it also makes it quite a long book to read where nothing really happens for long periods of time.

The novel is not without it's fans though, Neil Gaiman regarded it very highly and has been short listed for a number of awards including the Whitbread first novel award and Guardian first book award. In my opinion though it's one of those novels that is good to read but one that is unlikely to be picked up for a second time, one you read for the experience rather than the pleasure of reading.
Written on 5th May 2010 by Ant .
You may also like