Jasper Fforde
Jasper Fforde is a British author best known for his Thursday Next series which began with his debut novel The Eyre Affair back in 2001.
Bibliography
Thursday Next
The Eyre Affair (2001)
Lost in a Good Book (2002)
The Well of Lost Plots (2003)
Something Rotten (2004)
First Among Sequels (2007)
One of our Thursdays is Missing (2011)
The Woman Who Died a Lot (2012)
Dark Reading Matter (2013)
Nursery Crime Division
The Big Over Easy (2005)
The Fourth Bear (2006)
The Last Great Tortoise Race (2014)
Shades of Grey
Shades of Grey (2010)
Painting by Numbers (2013
The Gordini Protocols (2014)
The Dragonslayer trilogy
The Last Dragonslayer (2010)
The Song of the Quarkbeast (2011)
The Last Dragonslayer III: The Return of Shandar (2013)
Never put off till tomorrow what you can do the day after tomorrow.
Book of the month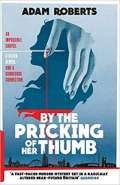 By the pricking of her thumb by Adam Roberts
A Message from SFBook
SFBook is entirely funded by Ant including hosting, development and any other costs.
If you enjoy the site please consider a small donation towards the cost of the upkeep and development of SFBook.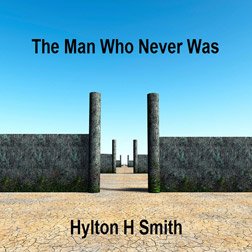 Review Archives