Charlaine Harris
Charlaine Harris is an award winning, New York Times bestselling American author. She has been writing fiction for over thirty years and is perhaps best known for her long running Urban Fantasy series of Sookie Stackhouse novels, known as the Southern Vampire Mysteries. The series includes 13 novels, has sold millions of copies world-wide and has been turned into a critically acclaimed TV series called True Blood.
The majority of her novels manage to blend fantasy elements into a mystery style plot and focus strongly on characterisation.
Bibliography
Midnight, Texas Series
Sookie Stackhouse Series
Dead Until Dark (2001)
Living Dead in Dallas (2002)
Club Dead (2003)
Dead to the World (2004)
Dead as a Doornail (2005)
Definitely Dead (2006)
All Together Dead (2007)
From Dead to Worse (2008)
Dead and Gone (2009)
Dead in the Family (2010)
Dead Reckoning (2011)
Deadlocked (2012)
Dead Ever After (2013)
Aurora Teagarden Series
Real Murders (1990)
A Bone to Pick (1992)
Three Bedrooms, One Corpse (1994)
The Julius House (1995)
Dead Over Heels (1996)
A Fool And His Honey (1999)
Last Scene Alive (2002)
Poppy Done to Death (2003)
Lily Bard Series
Shakespeare's Landlord (1996)
Shakespeare's Champion (1997)
Shakespeare's Christmas (1998)
Shakespeare's Trollop (2000)
Shakespeare's Counselor (2001)
Harper Connelly Series
Grave Sight (2005)
Grave Surprise (2006)
An Ice Cold Grave (2007)
Grave Secret (2009)
Single Volumes
Sweet and Deadly (1981)
Blood Lite (2008)
Delta Blues (2010)
I must have a prodigious amount of mind; it takes me as much as a week sometimes, to make it up
Book of the month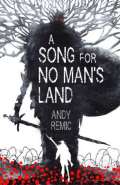 A Song for No Man's Land by Andy Remic
A Message from SFBook
SFBook is entirely funded by Ant including hosting, development and any other costs.
If you enjoy the site please consider a small donation towards the cost of the upkeep and development of SFBook.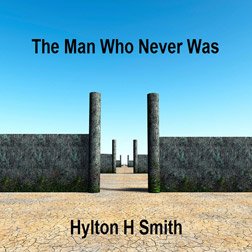 Review Archives