Frederik Pohl
Frederik Pohl is an award winning American writer of science fiction with a career that has spanned over 70 years. He was the editor of Galaxy and If magazines for 10 years (winning 3 Hugo's in a row). He was won another 4 Hugo awards for his novels and a number of Nebula awards, becoming a Nebula grand master in 1993.

He won the 2010 Hugo award for best fan writer for his blog The Way of the Future.
Bibliography
Undersea Trilogy
Undersea Quest (1954)
Undersea Fleet (1956)
Undersea City (1958)
Heechee
Gateway (1977)
Beyond the Blue Event Horizon (1980)
Heechee Rendezvous (1984)
Annals of the Heechee (1987)
The Gateway Trip (1990)
The Boy Who Would Live Forever: A Novel of Gateway (2004)
Eschaton trilogy
Mars
Saga of Cuckoo
Farthest Star (1975)
Wall Around A Star (1983)
Starchild Trilogy
The Reefs of Space (1964)
Starchild (1965)
Rogue Star (1969)
Space Merchants
The Space Merchants (1953)
The Merchants' War (1984)
Venus, Inc. (Omnibus) (1985)
Single volumes
Search the Sky (1954)
Gladiator-At-Law (1955)
Preferred Risk (1955)
Slave Ship (1956)
Presidential Year (1958)
Wolfbane (1959)
Drunkard's Walk (1960)
A Plague of Pythons (1964)
The Age of the Pussyfoot (1965)
Jem (1979)
The Cool War (1981)
Syzygy (1981)
Starburst (1982)
The Years of the City (1984)
Black Star Rising (1985)
The Coming of the Quantum Cats (1986)
Terror (1986)
Chernobyl (1987)
Land's End (1988) (with Jack Williamson)
The Day The Martians Came (1988)
Narabedla Ltd. (1988)
Homegoing (1989)
The World at the End of Time (1990)
Outnumbering the Dead (1990)
Stopping at Slowyear (1991)
The Singers of Time (1991)
Mining the Oort (1992)
The Voices of Heaven (1994)
O Pioneer! (1998)
The Last Theorem (2008)
Collections
Alternating Currents (1956)
The Case Against Tomorrow (1957)
Tomorrow Times Seven (1959)
The Man Who Ate the World (1960)
Turn Left At Thursday (1961)
The Wonder Effect (1962)
The Abominable Earthman (1963)
Digits and Dastards (1966)
The Frederik Pohl Omnibus (1966)
Day Million (1970)
Science Fiction: The Great Years (1973)
The Best of Frederik Pohl (1975)
In The Problem Pit (1976)
The Early Pohl (1976)
Critical Mass (1977)
Survival Kit (1979)
Before the Universe (1980)
Midas World (1983)
Pohlstars (1984)
BiPohl (1987)
Our Best: The Best of Frederik Pohl and C.M. Kornbluth (1987)
Platinum Pohl (2005)
Experience is not what happens to you; it's what you do with what happens to you.
Book of the month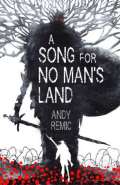 A Song for No Man's Land by Andy Remic
A Message from SFBook
SFBook is entirely funded by Ant including hosting, development and any other costs.
If you enjoy the site please consider a small donation towards the cost of the upkeep and development of SFBook.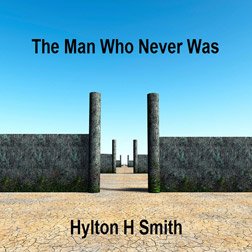 Review Archives