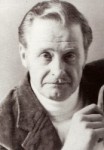 David eddings an american best selling author of a number of fantasy novel series. David has co written all of his work with his wife, Leigh Eddings however this was only acknowledged in the mid 1990`s..
David was born in the american town of Spokane,in the state of Washington but grew up in Puget Sound. He graduated from Reed College with a BA in 1954 and in 1961 recieved an MA from the university of Washington. He served in the US army and has also worked for Boeing as a Buyer.
David began his private career as a college lecturer, however the poor wage he recieved prompted him to leave his job, move to Denver and began working in a grocery store. At this time he began his first novel "high Hunt" which was a "coming of age" story about 4 young men hunting deer.
He decided that becoming an author was his choice of career and moved back to Spokane where he again started working at a grocery store while he started to write.
Davids foray into fantasy literature began when he "doodled" a map one morning before work. This doodle became the basis for the world of Aloria but david didnt realise this till years later. He noticed a copy of Lord of the Rings in a bookshop and was shocked to find it was in its 78th print. This made him realise there was a possibility of a good career in fantasy fiction.
Since that time David Eddings and Leigh Eddings have become renown Authors of fantasy fiction and have created one of the best loved group of characters in any fantasy setting. The Belgariad was the first fantasy series, with the follow up, the Malloreon. Both series and 2 additional books follow Garion, Belgarath and Polgara.
On the 28th February 2007 Davids wife Leigh Eddings, passed away following a series of strokes. David has since found it difficult to bear the loss of his wife and his writing has not flowed. David passed away in his sleep on the 2nd June 2009, he will be missed by many.
Bibliography
The Belgariad series

Pawn of Prophecy (1982)
Queen of Sorcery (1982)
Magician's Gambit (1983)
Castle of Wizardry (1984)
Enchanters' End Game (1984)

The Malloreon series

Guardians of the West (1987)
King of the Murgos (1988)
Demon Lord of Karanda (1988)
Sorceress of Darshiva (1989)
The Seeress of Kell (1991)

Books In the Belgariad and Malloreon Series

Belgarath the Sorcerer (1995)
Polgara the Sorceress (1997)
The Rivan Codex (1998)

The Elenium series

The Diamond Throne (1989)
The Ruby Knight (1990)
The Sapphire Rose (1991)

The Tamuli series

Domes of Fire (1992)
The Shining Ones (1993)
The Hidden City (1994)

The Dreamers series

The Elder Gods (2003)
The Treasured One (2004)
Crystal Gorge (2005)
The Younger Gods (2006)

Standalone fantasy novels

The Redemption of Athalus (2000)

Non-fantasy novels

High Hunt (1986)
The Losers (1992)
Regina's Song (2000)