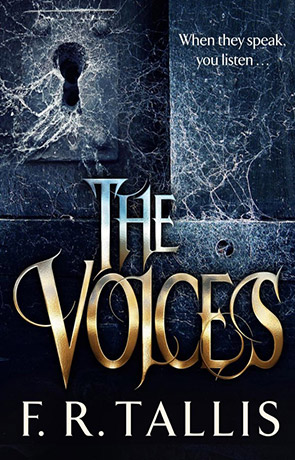 Book details
On first glance at the cover I was a bit suspicious of the quality this book was going to have but at the same time I had a bit of nervous excitement about discovering and reading a book by an author previously unknown to me. The title, like a lot of other books in this genre wasn't particularly inspiring and the subject matter seemed rather cliché too. However I pressed on, the nervous excitement winning out in the end and I was dying (no pun intended) to see how the story panned out.
The book did have the usual cliché's unfortunately, the clockwork monkey that bangs its cymbals when you glance at it, the house with a shady past and voices being heard through electronic devices. I was at first a bit miffed to discover all these things so early in a book. Then I took a step backwards and actually looked at the book for what it was. The book was set in the seventies and with this in mind it actually works. Whether this is a deliberate tactic by the author or not is unknown but like I said it works. You feel like you have been transported back in time, the clockwork monkey has its place in the seventies and the whole feel and language of the book is from that nostalgic period.
I then really started to enjoy the book for the story that it told. It could so easily have been a script for any movie written in that period or as a modern film set in the seventies. Not a great film, don't get me wrong but a typically Hammer House or seventies horror flick. It has all the right amount of tension for that time, the acts of the characters and their dialogue is so seventies and that is what makes this book work.
Basically the novel tells the tale of a family, with a bit of famous history and money behind them move into a house in a rather posh area. The husband, a writer of music once described as ingenious, but now resorting to mediocre film scores discovers voices on some of his recordings. The wife hears them through the baby monitor in their bedroom. Whilst the husband obsesses on these voices and determines to put them to some music in order to rediscover his talent and hit the big time once more, his wife, who having lots of personal issues that are touched upon but never explained, sinks into depression and madness.
The book ends very chillingly and perhaps a bit too lifelike for most novels and this was a nice refreshing change, it really does become very dark in the end and hopeless for them. I personally would have left out the last chapter. Yes it does end in a cliché cliff-hanger that would work well in a movie but for the book I would have missed it out and left the explanations to our own imaginings.
Written on 2nd June 2014 by Arron .
You may also like