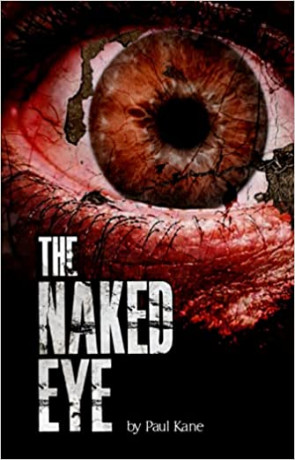 Book details
The Naked eye

Publisher:

Encyclopocalypse Publications

ISBN:

B094N3L1QP

Published:

May 2021

Pages:

269

Format reviewed:

Hardback

Review date:

23/06/2021

Language:

English
About the author
The prolific, versatile, award-winning British author Paul Kane returns with a collection of eight novelettes, four of which reprints and four previously unpublished.
Kane is a veteran in the area of dark fiction and it shows,because all of the included stories are graced by a firm, enticing narrative style, imaginative plots and well shaped characters.
As always, among the included pieces, I have my own favorites, which to me appear to be the more accomplished stories.
" The Curse" is a superb, insightful tale portraying a life-long relationship between a man and a woman, never becoming a true love story , but just a tormented series of fleeting, inconclusive encounters.
" The Queue" is a powerful allegory of what is awaiting us when we sin and break the rules, gripping the reader's attention from the outset to the very end.
With " Pure Evil" we are back to sheer horror in a vivid piece showing how dangerous is trying to manipulate a man's character and brain.
The extremely enjoyable "Another life" depicts how a female werewolf has to learn her lessons the hard way until she meets a potential mate.
Just a few examples of Kane's great storytelling ability, apt to entertain and disquiet the reader.
Isn't that what we horror fans want?
Written on 23rd June 2021 by Mario Guslandi.
You may also like