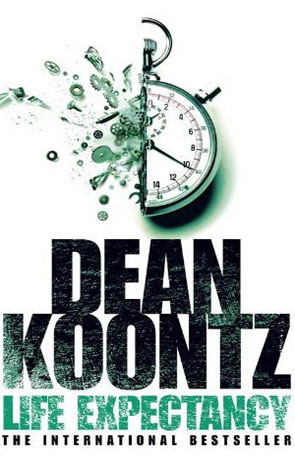 Book details
Life Expectancy

Publisher:

ISBN:

Published:

2004

Pages:

560

Format reviewed:

Paperback

Review date:

20/08/2004

Language:

English

Age Range:

N/A
About the author
In Snow Hospital in Snow County, Colorado, dying Josef Tock makes ten predictions about his unborn grandson who is also in the hospital about to leave the womb. Of the forecasts, the most ominous is that Jimmy will face five terrible days in his future. The sandwich generation Tock is Rudy who paces between the maternity and death wards until Jimmy is born at the same moment his father dies. Rudy soon learns how accurate the predictions are as Josef stated the height and weight of his grandson and that the child will need surgery to correct Syndactyl or call him Flipper. On that same day at the same location, a circus clown goes on a killing rampage.
Two decades later, Jimmy is in the library when seemingly the same clown from twenty years ago and two accomplices shoot the librarian and capture Jimmy and Lorrie Lynn Hicks. Explosives are placed in tunnels that link the library underground to the courthouse. Jimmy knows he will survive this ordeal because he believes terrible day two awaits him in the future. However, he ponders what could happen to those he cares about like Lorrie Lynn when a terrible day occurs and what will happen to him when terrible day five happens?
LIFE EXPECTANCY is a terrific suspense driven tale when it concentrates on knowing a segment of your future, but unable to do anything to thwart it except perhaps avoiding those you cherish. When the story line switches into grave humor such as the dialogues between Lorrie Lynn and Jimmy, it loses some of the tingling chills. Jimmy is terrific as the first person narrator, but though fans of Dean Koontz will enjoy this tale, the jocularity takes away from a powerful premise.
Written on 20th August 2004 by Hist.
You may also like