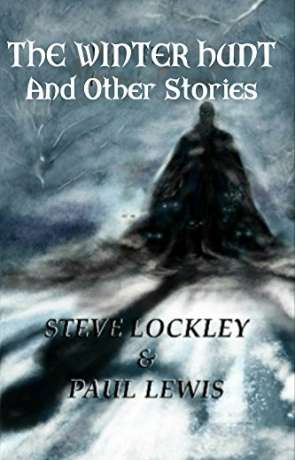 Book details
The Winter Hunt and Other Stories

Publisher:

ISBN:

978-0993288890

Published:

March 2016

Pages:

258

Format reviewed:

Paperback

Review date:

20/12/2016

Language:

English
Steve Lockley and Paul Lewis form a British writing duo ( although they also publish individually) whose work has been appearing in various  genre anthologies during the years.
Fifteen of their tales of horror and terror are now assembled in an enjoyable collection from Parallel Universe. The overall quality of the stories is uncommonly high and quite remarkable.
Particularly worth mentioning are the following.
"Never Go Back" is a nightmarish piece showing how childhood memories can be deceiving, while "Damp" is a disquieting example of urban horror featuring an elderly couple tightly limked to their condemned house.
 "Gabriel Restrained", a bitter religious fable, portrays  an Angel endowed with extraordinary healing properties that humans don't know how to manage and the vivid "Puca Muc"depicts the outcome of an unwanted pregnancy.
In the gentle "Last Day" a man desperate because of his daughter's death is saved by a mysterious little girl, while in the disturbing "Shadows in Paint" a woman gets obsessed with a forgotten  artist  and one of her paintings.
The authors exhibit a great ability as storytellers, producing well written, accomplished stories apt to unsettle without using violence and gore.
Their talent as horror writers is especially evident in two outstanding tales, which, to me, represent the highlights of the volume.
"Family Ties" is an unforgettable thriller where a pregnant woman is chased by her ex-husband now turned into a zombie. A premature labour will lead to an unexpected ending.
" De Profundis" is the splendid portrait of a dying Venice, abandoned by most of its inhabitants, and of a dying woman as seen through the eyes of a disenchanted foreign journalist.
Standing examples of how dark fiction can become literature.
Written on 20th December 2016 by Mario Guslandi.
You may also like