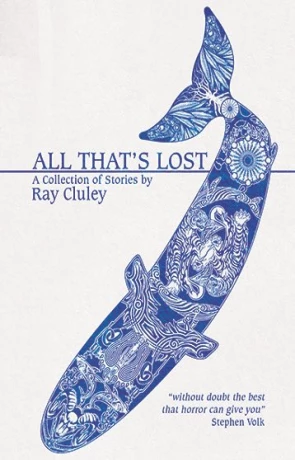 Book details
All that's lost

Publisher:

Black Shuck Books

ISBN:

9781913038762

Published:

June 2022

Pages:

300

Format reviewed:

Paperback

Review date:

12/06/2022

Language:

English
Ray Cluley's second collection (the first one being the critically acclaimed Probably Monsters) assembling seventeen dark short stories previously appeared in various genre magazines confirms the versatile character of this talented author in terms of plots, atmospheres and geographic locations.
Readers will find therein many interesting tales , some of which certainly apt to satisfy their personal taste.
Here are the stories which, in my opinion, are the more accomplished "Adrenaline Junkies" is a singular tale where some parachute nuts unexpectedly meet monsters attacking them during their descent. A hard test for the reader's suspension of disbelief, yet a tense and terrifying piece.
"Mary Mary" is a deceiving story starting as an everyday chronicle of quiet suburban life, then gradually turning into a deeply horrific tale, while "Sideways" is an intense story with a hideous undercurrent set in the world of military jet pilots.
The superb, insightful "The Swans" revolves around a mother and her child taking a boat trip in the canals.
By no means a horror story but simply an extraordinary tale "In the Wake of My Father" masterfully depicts the difficult relationship between father and son.
All very good stuff.
Written on 12th June 2022 by Mario Guslandi.
You may also like